< Back
Slide rule contributed by Prof. P. Sriram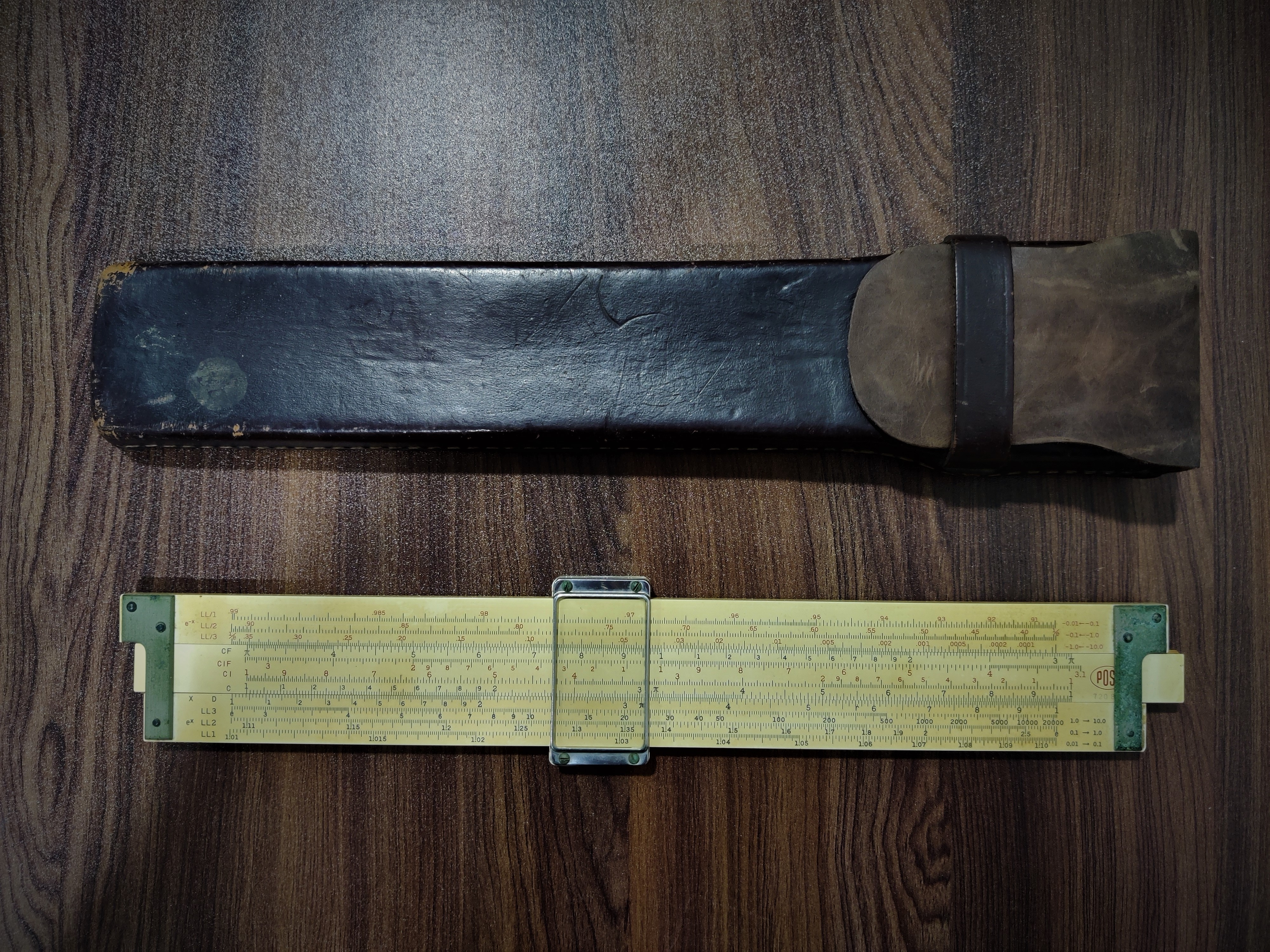 Date:
Sep 12, 2023
Time:
3:00 PM - 12:30 AM
Venue:
Heritage Centre
Prof. P. Sriram has been a Professor of the Department of Aerospace Engineering since 2004. He did his B. Tech. in IIT Madras and was the gold medallist of the 1982 batch. His areas of interest include Composites, Fatigue and Fracture, and Vibrations.
This slide rule model is the Post Versalog 1460, manufactured by Hemmi (Japan) in the late 1960s and marketed by Post in the USA. 
The following information is from the National Museum of American History (Behring Centre): The Frederick Post Company, a 20th-century manufacturer and retailer of scientific instruments based in Chicago, did not make its own slide rules. From 1932, its exclusive supplier of linear slide rules was Hemmi, a Japanese firm. Hemmi was known for using a large-diameter variety of bamboo grown in Kagoshima Prefecture on the island of Kyushu. Company founder Jiro Hemmi (1878–1953) patented this innovation in several nations, including the United States in 1920.
While Post usually sold standard Hemmi models, around 1951, Hemmi created two ten-inch slide rules for Post, which sold in the United States as the model 1450 Versatrig and model 1460 Versalog. The Versalog was especially popular, selling several hundred thousand copies.