< Back
WAC Award Function 2023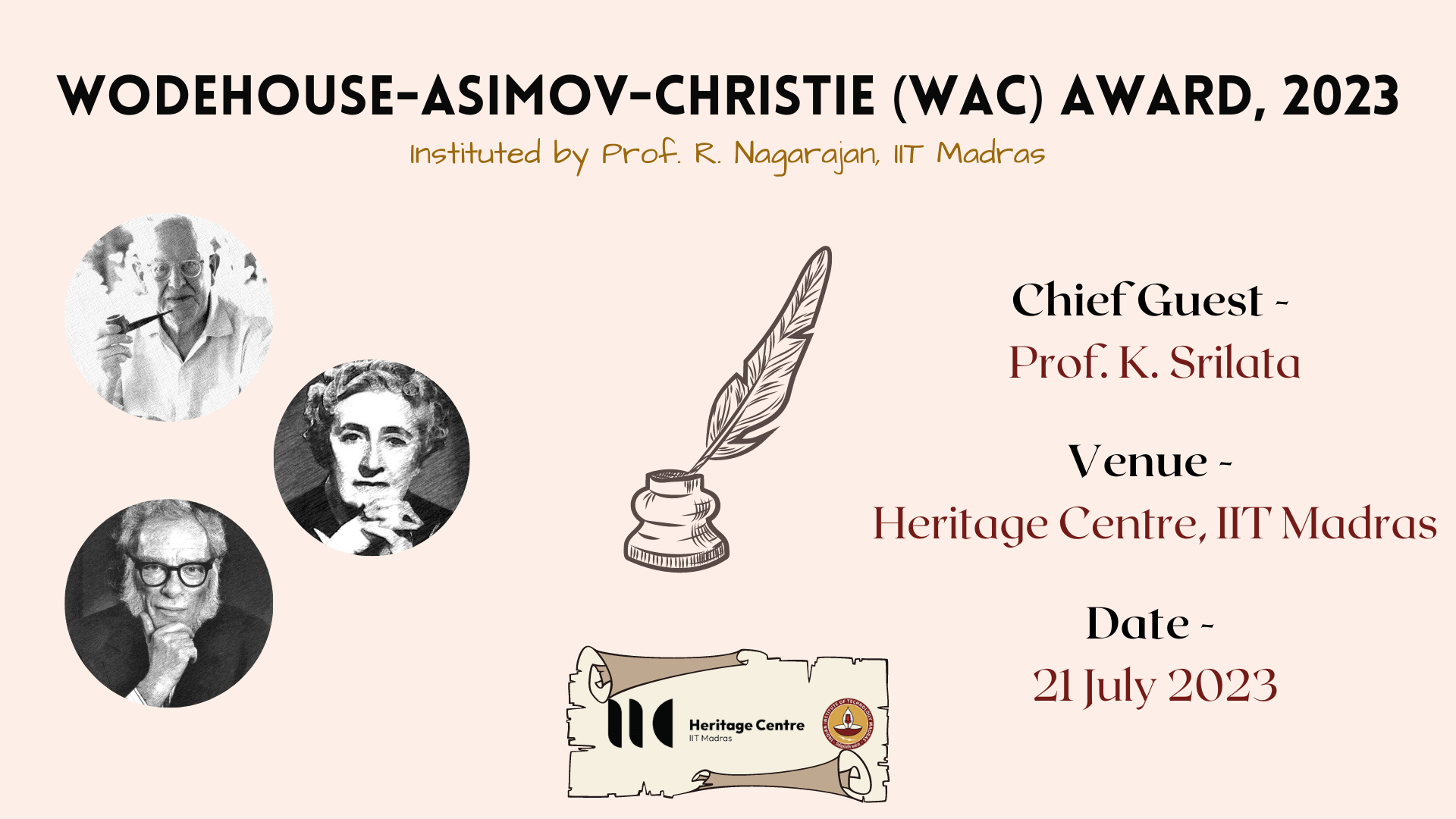 Date:
Jul 21, 2023
Time:
8:30 PM - 9:00 PM
Venue:
Heritage Centre
On July 21, 2023, at 3 pm, the Heritage Centre hosted the Wodehouse-Asimov-Christie Award Function. 
The WAC Award is a short story award instituted by Prof. Nagarajan to recognize and reward accomplished writers in the respective genres of Humor, Science Fiction and Mystery.
The selection process was coordinated by Prof. Anindita Sahoo under the aegis of the Department of Humanities & Social Sciences, IIT Madras.
The awards were presented to the winners with the presence of distinguished guests including Prof. K. Srilata as the chief guest, Prof. Jyotirmaya Tripathy as the Head of HSS, Prof. R. Nagarajan, who established the WAC Award and is the Faculty in Charge of the Heritage Centre, and Dr. Anindita, who is an Assistant Professor of HSS and the Coordinator of WAC Award.