< Back
"For you, My Juniors - A poem book for the kids between age 5 to 15"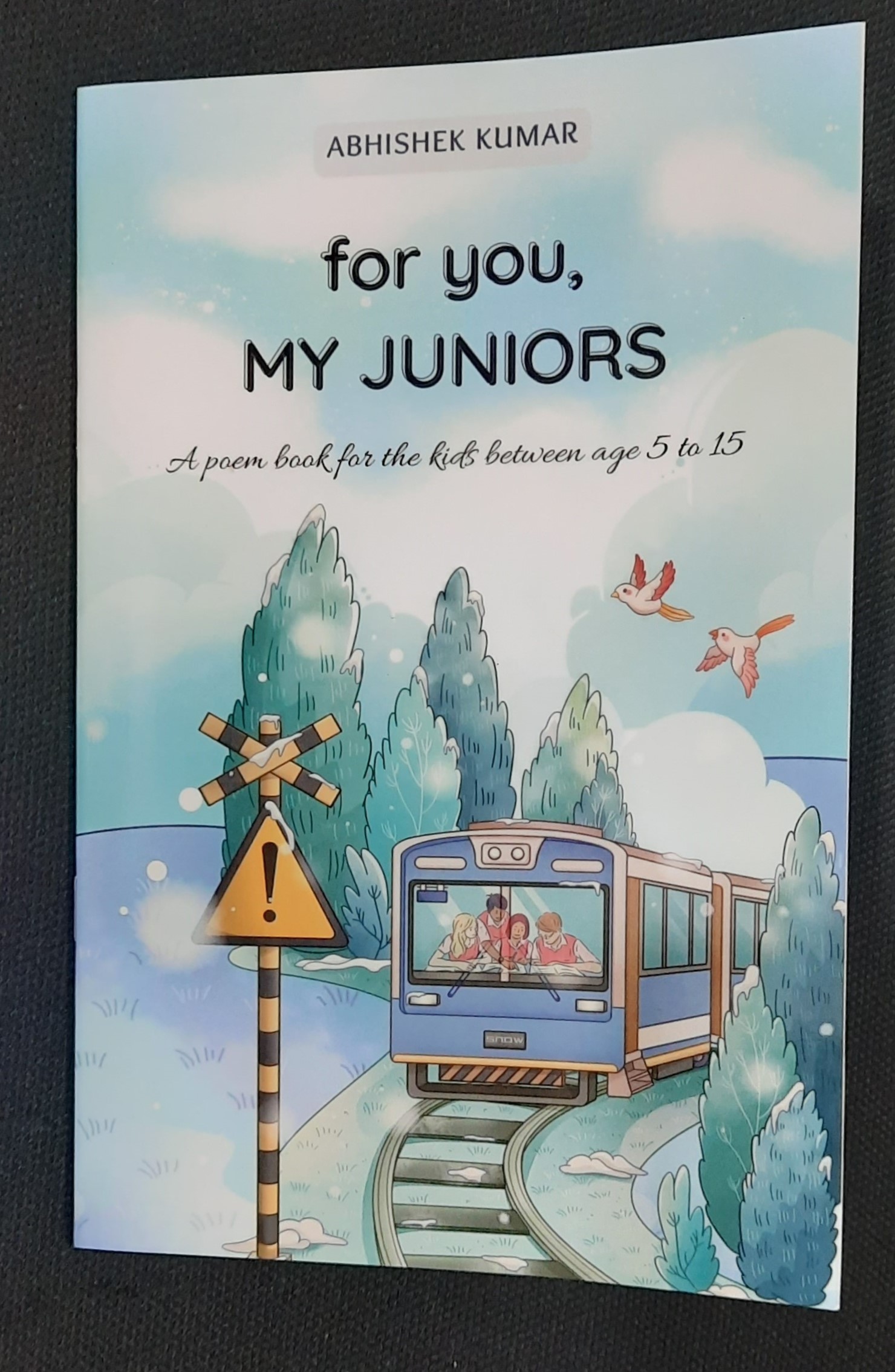 Date:
Aug 10, 2023 - Aug 31, 2023
Time:
6:10 PM - 6:15 PM
Venue:
Heritage Centre
Step into the poetic world of Abhishek Kumar with "For You, My Juniors." As an IIT Madras student, Abhishek's passion for writing blossomed during his childhood. This enchanting collection features poems crafted between classes 5th and 8th, capturing the innocence, wisdom, and life lessons of those formative years. Immerse yourself in Abhishek's heartfelt verses and rediscover the magic of childhood through the eyes of a talented poet.
This book was contributed to the Heritage Centre by Abhishek Kumar (3rd year, Engineering Design).