< Back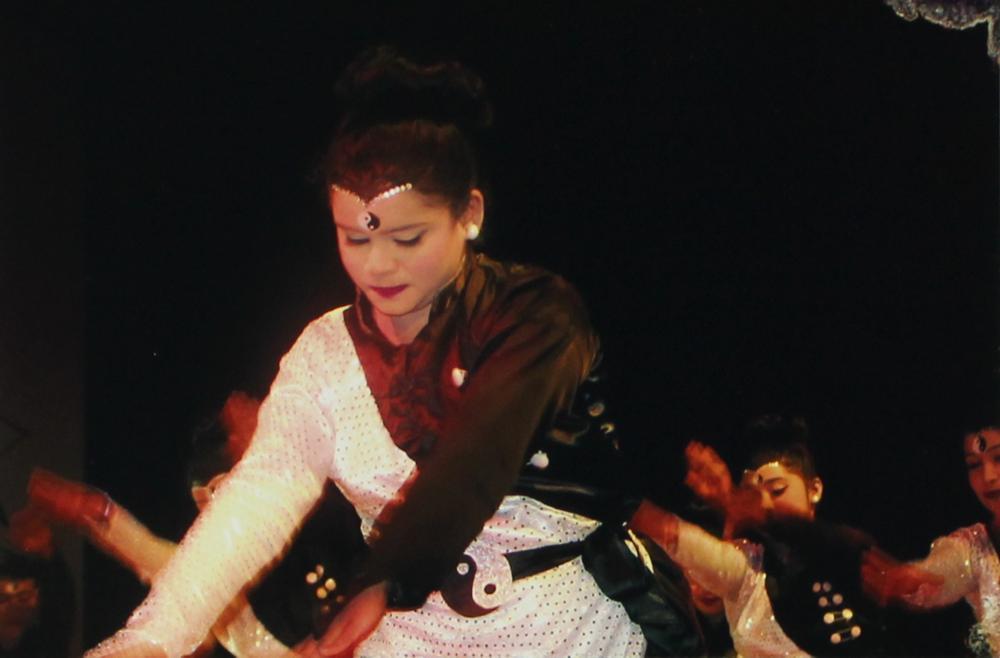 Cultural Events , Student Activities
Each costume used by the dance team members has a Yin and Yang symbol on its belt. The Yin and Yang symbol is known for duality and opposite but harmonious entities or forces.
Choreo Nite has two types of competitions: there are themed dances and non-themed dances. Perhaps this performance may have been a Theme dance; however, it is not known for certain.
During Choreo Nite, dance teams from various colleges in India compete against each other. Proceeds from Choreo Nite usually go to a Non-Governmental Organisation (NGO) or a charity. During the 2005 edition of Saarang, during which this photograph was taken, the proceeds from Choreo Nite went towards the relief fund for the Indian Ocean earthquake and tsunami which occurred on 26 December 2004.
Choreo Nite was held on 23 January 2005.
Collection:
Central Photographic Section Collection
Album Name:
Saarang 2005 - 2
Photograph ID:
001/0111/IMG_3388_1
Place:
Open Air Theatre (OAT)