A distinguished guest of the 13th Inter IIT Sports Meet stands on the po...
< Back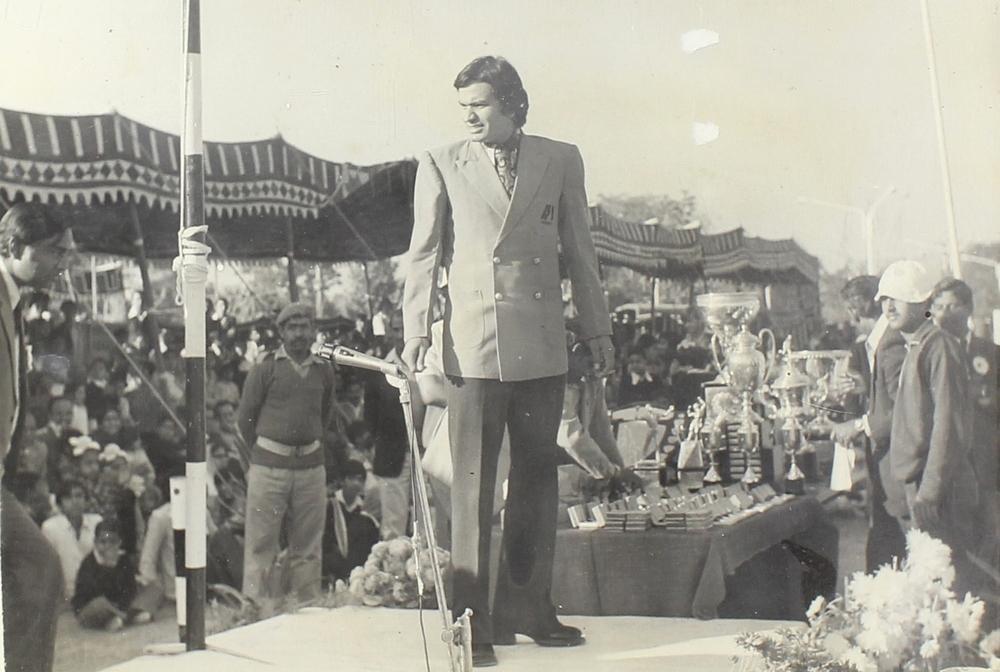 Sports
The 13th Inter-IIT Sports Meet was held in December 1977. That year the Institute bagged the General Championship for the seventh successive year.

This album is being compiled. The Heritage Centre would appreciate any information that can be provided about the photograph.
Collection:
Central Photographic Section Collection
Album Name:
13th Inter IIT Sports Meet
Photograph ID:
001/0325/0114