A panel member who is yet to be identified addresses the audience at the...
< Back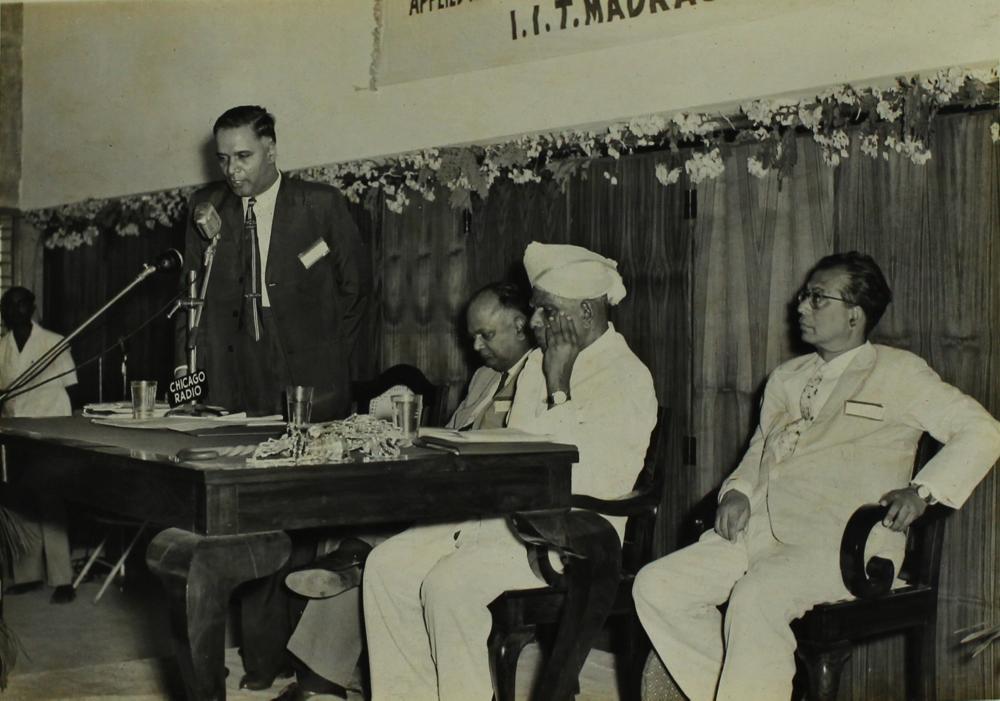 Institute Events , Seminars , Administrators
In the image, a delegate (yet to be identified) at the seminar addresses the audience. Also seen in the image from the right: Prof. B. Sengupto (Director, IIT Madras) and Dr. A. L. Mudaliar (Chairman, Board of Governors, IIT Madras).

A seminar on collaboration between industries and institutions in the field of technical education, organised by 'Institute of Applied Manpower Research', the All India Council for Technical Education and IIT Madras took place during 11-13 June, 1964. The primary purpose of the seminar was to bring about a closer understanding between the employers and educationists in the problems involved in effecting better coordination between engineering education and the employment of engineering manpower with special reference to mechanical and electrical engineering disciplines and engineering education at the diploma level.

Collection:
Central Photographic Section Collection
Album Name:
Photos of Seminar in Industries Institute collaboration
Photograph ID:
001/0008/IMG_0302_1
Event:
Seminar on Industry-Institution collaboration