< Back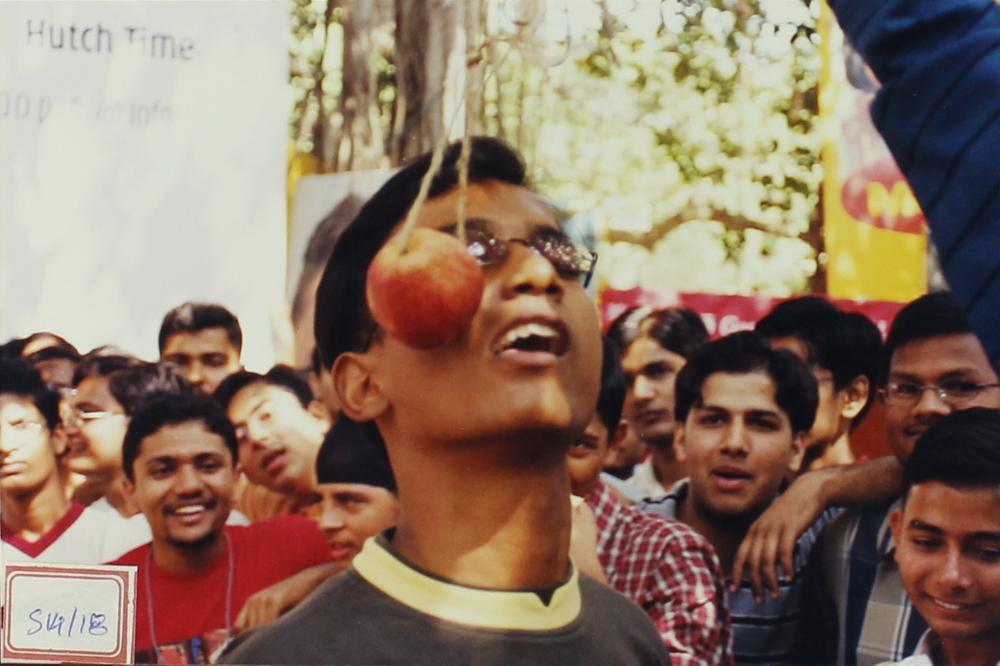 Cultural Events , Institute Events , Student Activities
Taken during one of the competitions at Saarang 2003, this photograph shows a student attempting to bite an apple hung by a thread. Although we are not sure about the rules or name of the event, we can assume that the participants were not allowed to use their hands during this event.
Through the Director's Report published in the Annual Report of IIT Madras, 2002-2003, we know that several competitions were held during Saarang. It is also clear through other photographs in the Saarang albums that participants from various other colleges participated in the competitions.
We do not know who the student in the photograph is, nor do we know the students behind him. If you have any information regarding the identities of the persons, do reach out to us.
Collection:
Central Photographic Section Collection
Album Name:
Saarang 2003 - 1
Photograph ID:
001/0101/IMG_3120_2
Place:
Between Humanities and Social Sciences Block (HSB) and Open Air Theatre (OAT)