A sub-committee of the Federal German Parliament in conversation with Pr...
< Back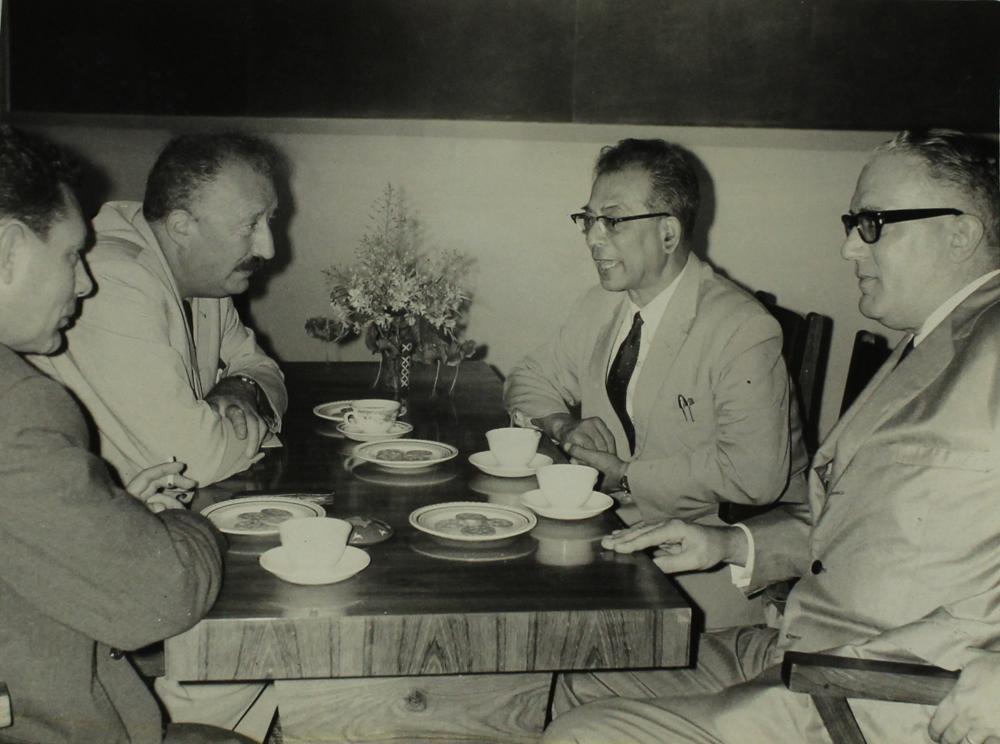 Institute Events , Administrators , Visiting VIPs
Seen in the image, second from the right is Prof. B. Sengupto (Director, IITM).

The year 1966 was a happening year for IIT Madras. One of the events that took place that year was the visit of a Sub-Committee of the German Parliament for Cultural Relations Abroad in September. The photographs taken at the event show the members of the sub-committee conversing, in an informal manner over refreshments, with the faculty members of the Institute. Although a majority of the faculty engaging in conversation with the committee were German, a fair number of Indian faculty members can be seen in the images.

Collection:
Central Photographic Section Collection
Album Name:
Visit of the German Parliament 13th to 18th Feb 1966 & 29th Sep 1966
Photograph ID:
001/0010/IMG_0380_1
Date:
13-18 Feb 1966 and 29 feb 1966