< Back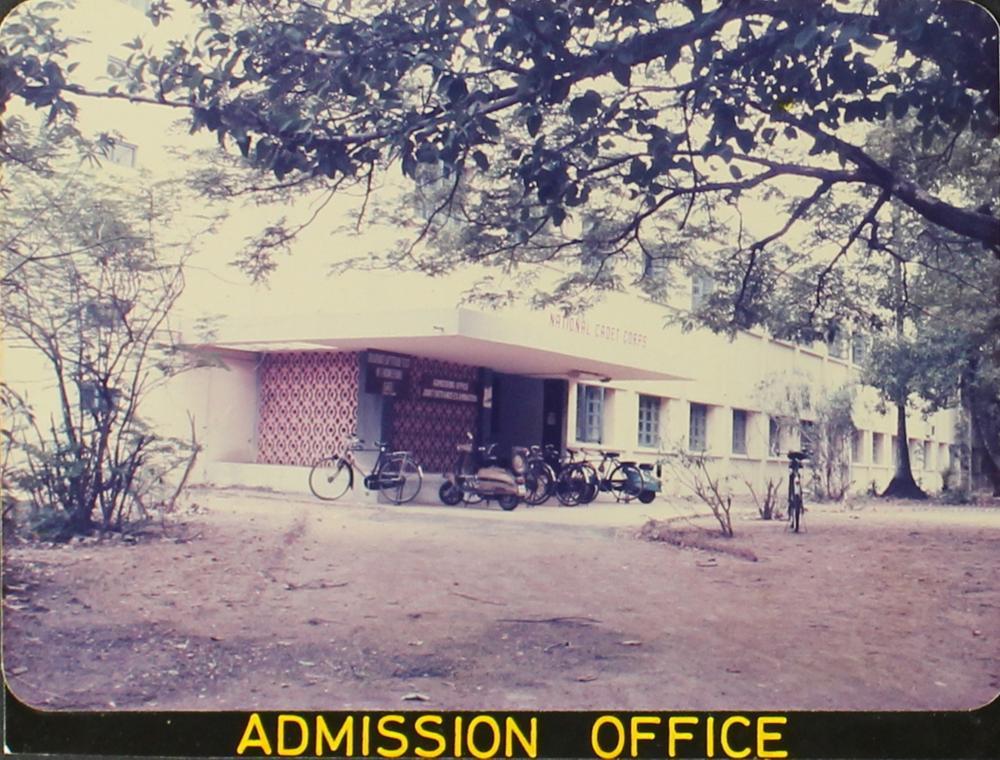 Campus Buildings , Campus Facilities
The Admission Office was in the former NCC Building, roughly opposite the Ocean Engineering Department. The words 'National Cadet Corps' can be seen above the entrance of the building.
The Joint Entrance Examination (JEE) was managed from this office. The examination is conducted for the admission to the IITs.
Album 0049 does not have a photograph of the Student Activities Centre (SAC) which was completed in 1983, but it does have a photograph of Quark, which was completed around 1980. Thus the date of the album is probably 1981 or 1982. The scooters parked in front of the building appear to be Vijay and Bajaj vehicles. These vehicles dominated the scooter market in India at the time.
Collection:
Central Photographic Section Collection
Album Name:
IIT Madras Campus Buildings
Photograph ID:
001/0049/IMG_1561_3
Place:
Adjacent to Engineering Design building