Dr. A. L. Mudaliar is received by Prof. R. A. Kraus during the Fourth In...
< Back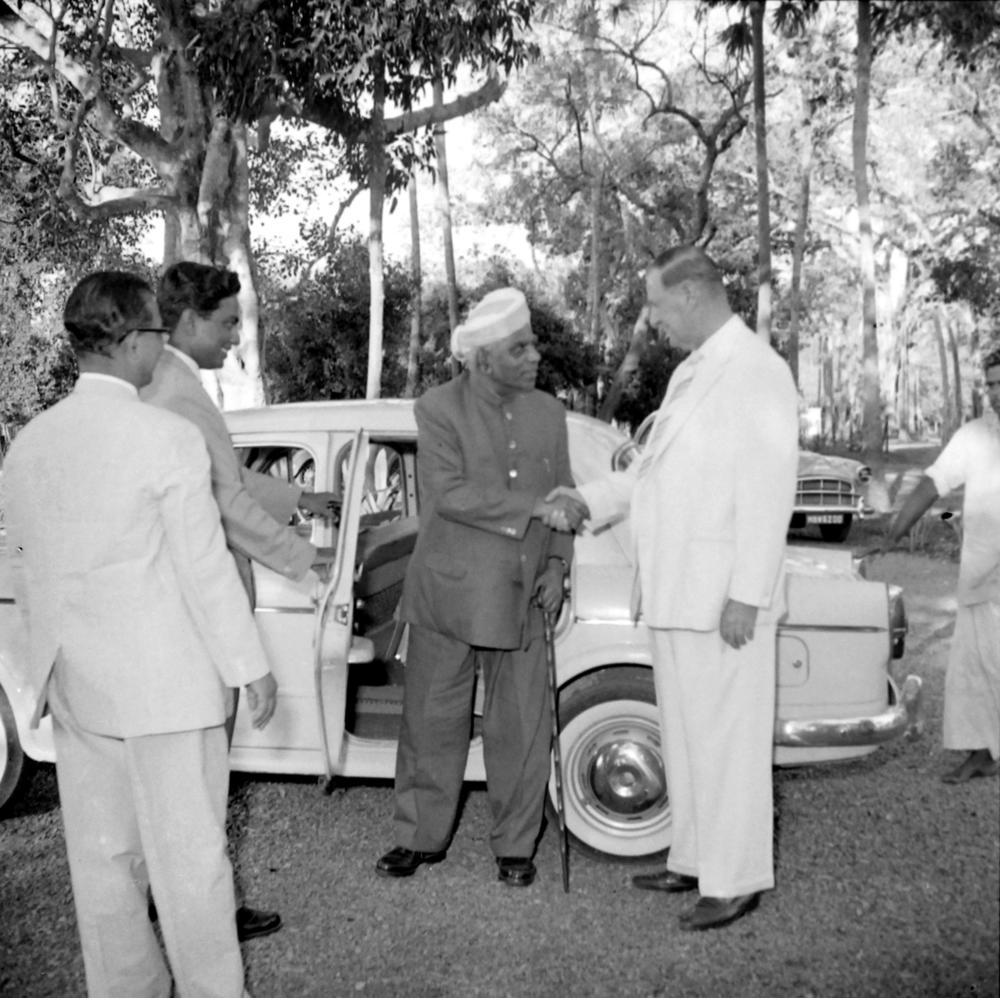 Administrators , Institute Events , Visiting VIPs
Dr. Mudaliar was the first Chairman of the Board of Governors of IIT Madras. He served as Chairman from 1959 to 1969. Prof. Kraus (co-ordinator of the Indo-German Aid Program, fourth from left) was the first Professor and Head of Department of Mechanical Engineering at IIT Kharagpur. He visited IIT Madras in 1962 during the foundation stone laying ceremony. During his career, Prof. Kraus taught at various institutes around the world, including China, India, Czechoslovakia and Germany.
Also seen in the image are Mr. R. Natarajan (Registrar, second from left) and Prof. B. Sengupto (Director, first from left).
Collection:
Gourishankar Collection
Album Name:
Fourth Institute Day, 1963
Photograph ID:
001/0288/IMG_0007
Photographer:
C. Gourishankar (1936-2002). A geologist by qualification, Gourishankar started his career as a photographer after working for many years with the Geological Survey of India. In everything that he did, Gourishankar strove to achieve flawlessness and impeccable quality. Thus his photography too was characterised by this drive for perfection. Every photograph that Gourishankar took was meticulously planned and shot and printed with diligence and patience. Gourishankar carried out most of the official photography at IIT Madras in the 1960s.
Event:
Fourth Institute Day