< Back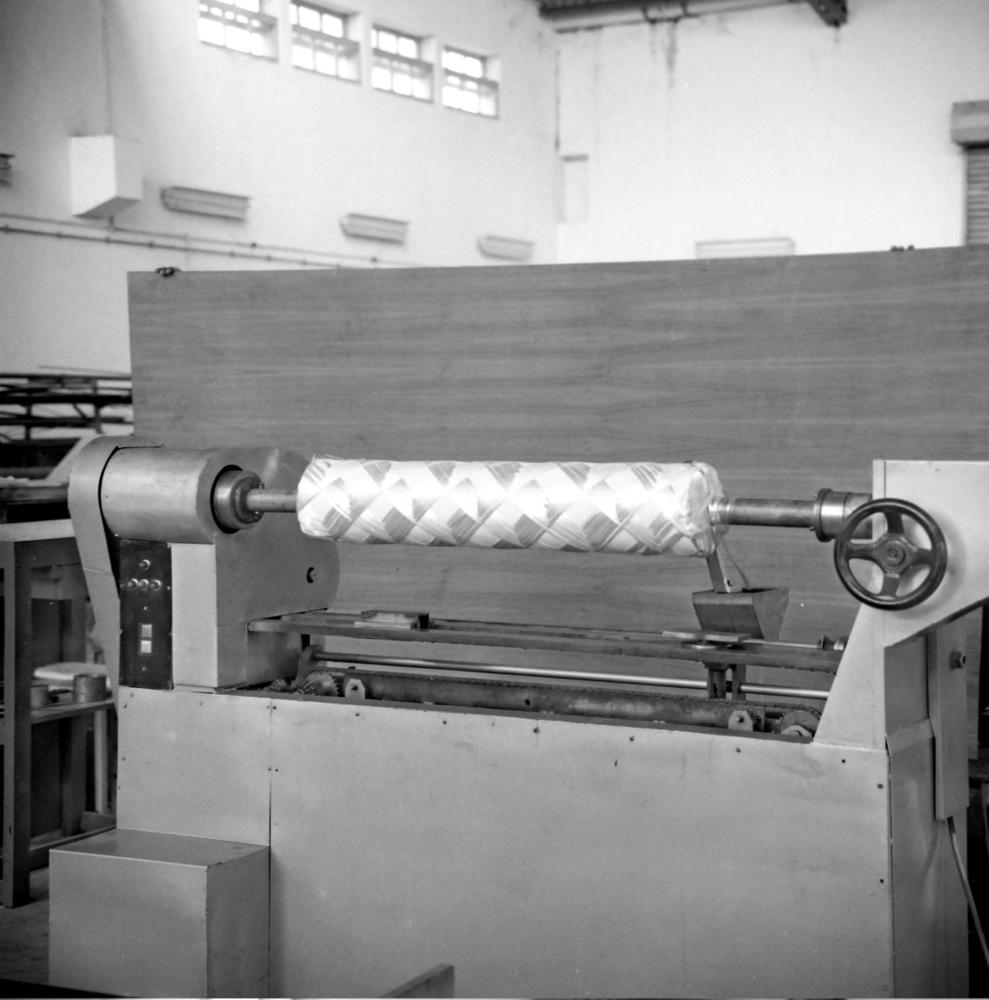 Equipment
Polar winding or filament winding is a fabrication technique that is mainly used for manufacturing open (cylinders) or closed end structures (pressure vessels or tanks). This process involves winding filaments under tension over a rotating mandrel.
The Composite Structures (FRP) Research Centre, also known as the Fibre Reinforced Plastics (FRP) Centre was started at IIT Madras in March 1974. It was started due to the increased use of FRP, on a global scale, for advanced technology applications as well as for commercial and domestic applications. Prior to the formation of the Centre, in 1960, research and development activities in this area were initiated by the Department of Aeronautical Engineering (IIT Madras) because of the possible and increasing applications of FRP in the Aerospace field in India. In 1971, Prof. K. A. V. Pandalai was awarded the CSIR (Council of Scientific and Industrial Research) Silver Jubilee Award of 6.25 lakh rupees to set up the FRP Research Centre at IIT Madras. He was the first Director of this centre.
Collection:
Gourishankar Collection
Photograph ID:
001/0225/IMG_0481
Photographer:
C. Gourishankar (1926-2002). A geologist by qualification, Gourishankar started his career as a photographer after working for many years with the Geological Survey of India. In everything that he did, Gourishankar strove to achieve flawlessness and impeccable quality. Thus his photography too was characterised by this drive for perfection. Every photograph that Gourishankar took was meticulously planned and shot and printed with diligence and patience. Gourishankar carried out most of the official photography at IIT Madras in the 1960s.