< Back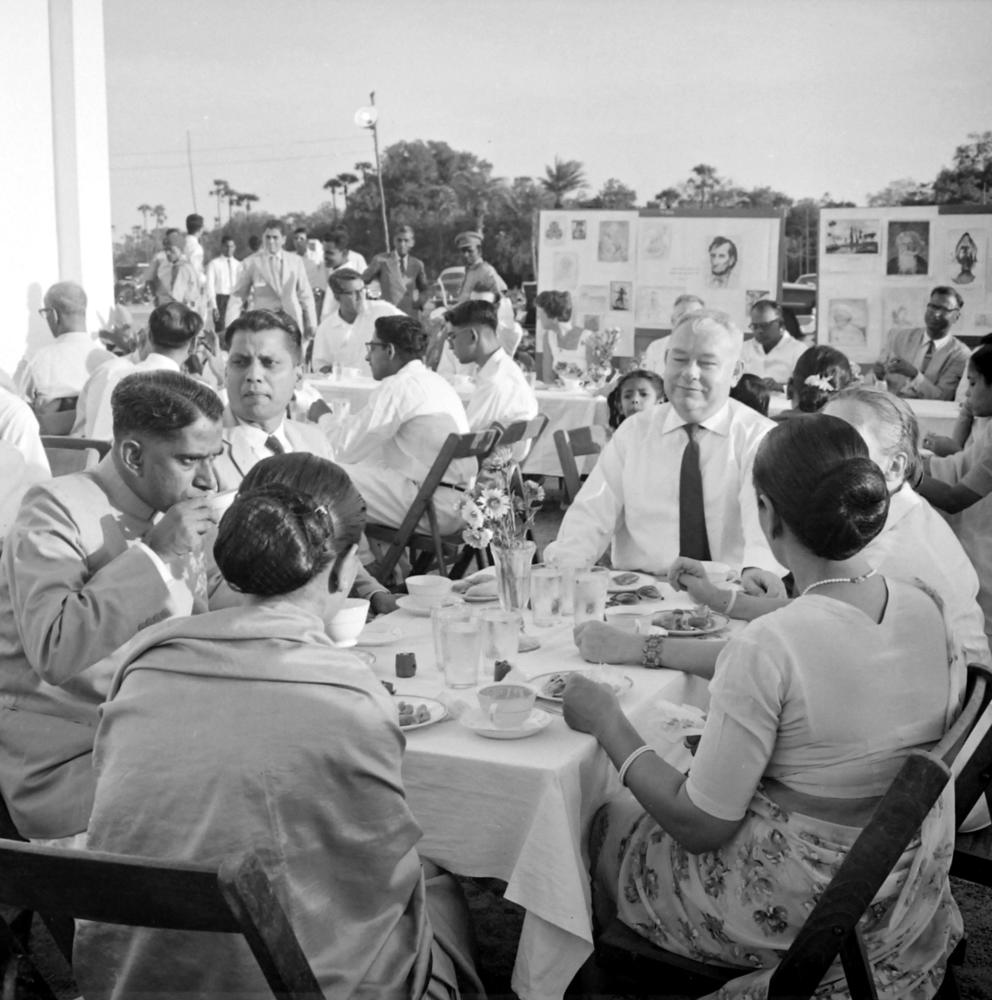 Faculty , Institute Events
This photograph was taken at the Second Institute Day. Institute Days of IIT Madras in the 1960s were known for their cultural performances and shows, which consisted of dances, plays and songs, among other entertainment programmes. There was also an award distribution ceremony where students, staff and faculty members were awarded prizes for their contributions to the institute in the field of academics and extracurricular activities.
Prof. Werner Koch is seen in the centre (white shirt and black tie). Dr. Koch was a German Professor of Physics who joined IIT Madras on 3 July 1959.
Collection:
Gourishankar Collection
Album Name:
Second Institute Day, 1961
Photograph ID:
001/0293/IMG_0136
Photographer:
C. Gourishankar (1936-2002). A geologist by qualification, Gourishankar started his career as a photographer after working for many years with the Geological Survey of India. In everything that he did, Gourishankar strove to achieve flawlessness and impeccable quality. Thus his photography too was characterised by this drive for perfection. Every photograph that Gourishankar took was meticulously planned and shot and printed with diligence and patience. Gourishankar carried out most of the official photography at IIT Madras in the 1960s.
Event:
Second Institute Day
Venue:
Premises of Cauvery Hostel