Mr. Giani Zail Singh lights the lamp to inaugurate the 20th convocation,...
< Back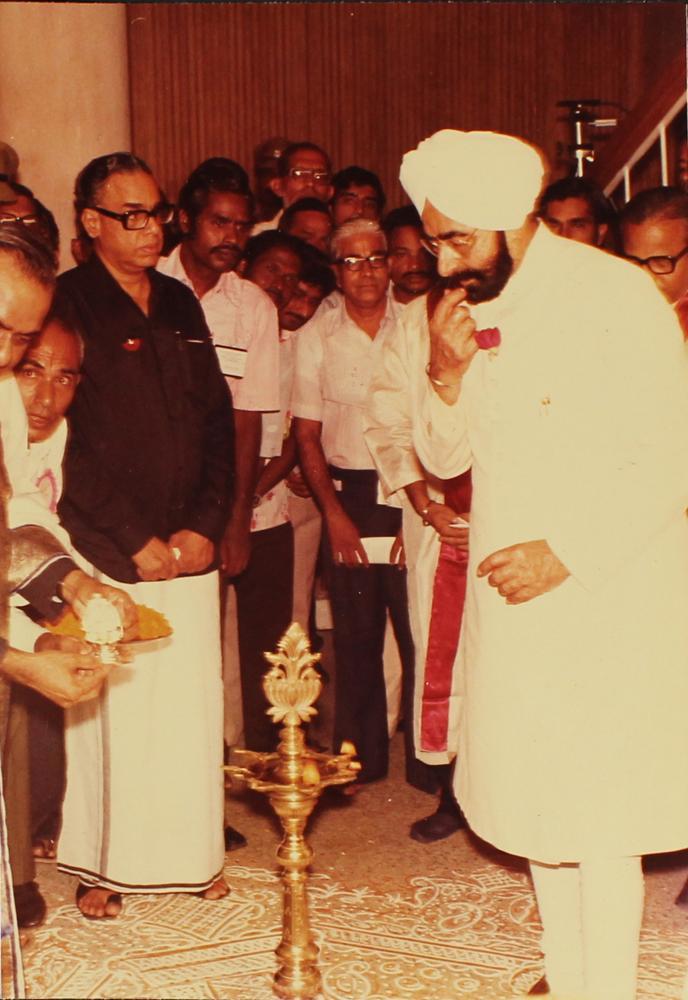 Convocations , Inaugurations , Institute Events
The photograph was taken during the 20th convocation day that was held in the newly built Student Activities Centre (SAC). The event also marked the inauguration of SAC, which became a regular venue for convocations following this year.
Seen in the photograph are, Mr. Giani Zail Singh (President of India and chief guest, right) and Dr. H. V. Hande (Minister of Health, in black shirt).
Collection:
Central Photographic Section Collection
Album Name:
20th Convocation and Inauguration of Student Activities Centre, 1983
Photograph ID:
001/0079/IMG_2519_2
Place:
Student Activities Centre (SAC)
Event:
20th Convocation and Inauguration of Student Activities Centre