Mrs. Gerhard Fischer, wife of chief guest Mr. Gerhard Fischer (Consul, F...
< Back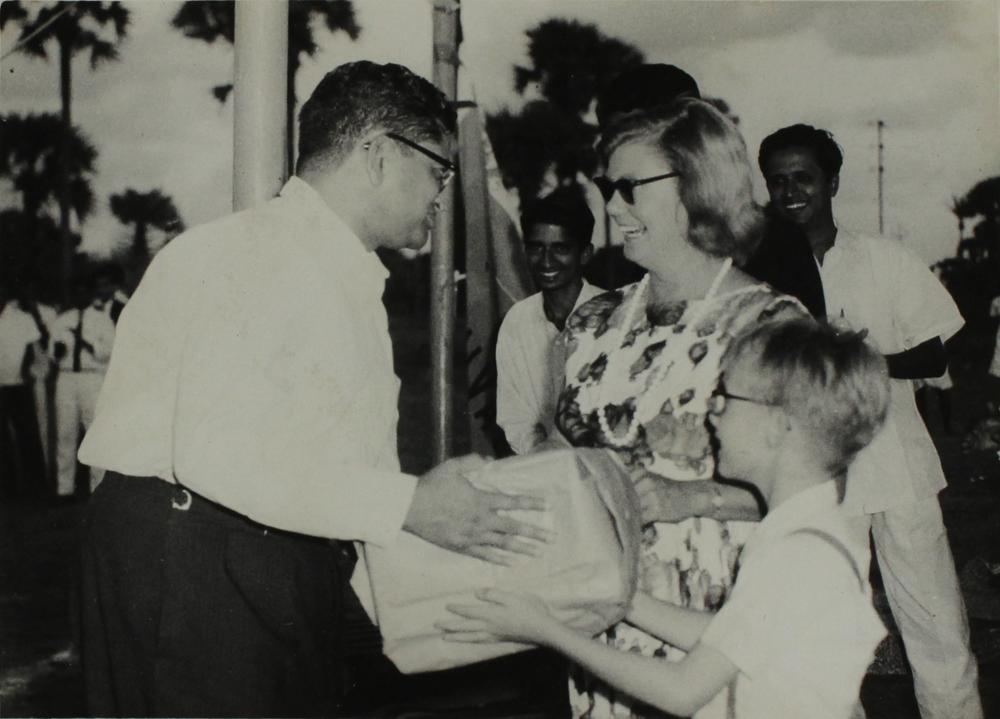 Faculty , Institute Events , Sports
The event has been described in the IIT Madras Annual Number of 1963-1964. Lionel Paul, the Sports Secretary states in his report that the event was held on 1st and 2nd February of 1964. Paul notes that there were relatively few entries from the city colleges but the event was a success. He also writes the prizes were distributed by Mrs. Fischer.
Prof. S. Sampath joined IIT Madras as a Professor of Electrical Engineering in 1961. In 1965 he was named Deputy Director, and in 1973 took the role of Head of the Computer Centre. It is not clear what is being presented in the photograph, and to whom.
Collection:
Central Photographic Section Collection
Album Name:
First Inter collegiate athletic meet for Director's trophy and Inauguration of Institute Gymkhana
Photograph ID:
001/0009/IMG_0333_1