Mrs. Shanti Sengupto gives away a prize to a student during the Fourth I...
< Back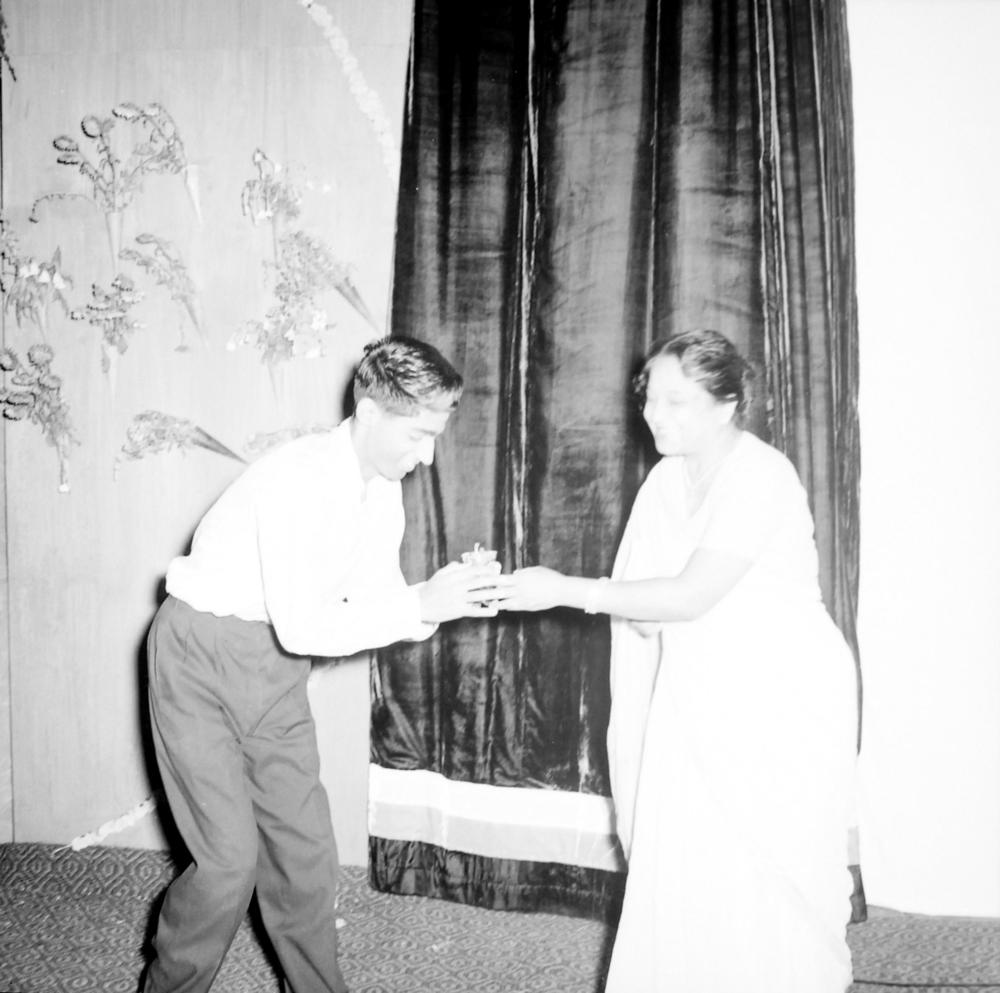 Cultural Events , Institute Events , Students
Taken during the prize distribution ceremony at the Fourth Institute Day, this photograph shows the Director's wife Mrs. Sengupto presenting a trophy to a student.
Trophies and prizes were distributed for academic and extra-curricular achievements to students, staff and faculty of the Institute. We know from the annual report of IIT Madras for 1962-1963 that twelve prizes were given to winners of literary competitions conducted during the year.

The student receiving the prize is yet to be identified.
Collection:
Gourishankar Collection
Album Name:
Fourth Institute Day, 1963
Photograph ID:
001/0288/IMG_0046
Photographer:
C. Gourishankar (1936-2002). A geologist by qualification, Gourishankar started his career as a photographer after working for many years with the Geological Survey of India. In everything that he did, Gourishankar strove to achieve flawlessness and impeccable quality. Thus his photography too was characterised by this drive for perfection. Every photograph that Gourishankar took was meticulously planned and shot and printed with diligence and patience. Gourishankar carried out most of the official photography at IIT Madras in the 1960s.
Event:
Fourth Institute Day
Place:
Open Air Theatre (OAT)