Mrs. Shanti Sengupto presents a gift to Mrs. Parvatham Natarajan at the ...
< Back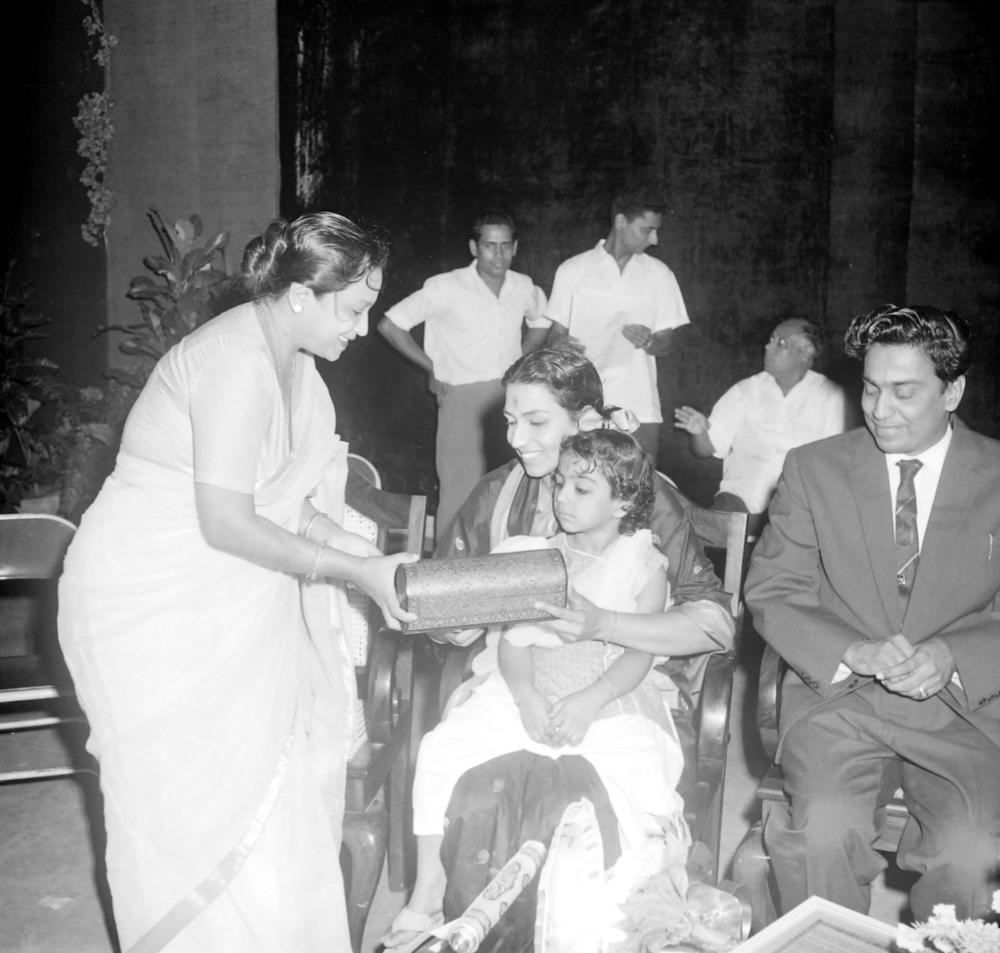 Administrators , Institute Events
In the image, Mrs. Shanti Sengupto (standing), wife of the Director presents a gift to Mrs. Parvatham Natarajan at the farewell ceremony. Also in the image are Mr. R. Natarajan (far right) and his daughter Priya (seated on Mrs. Parvatham Natarajan's lap).

Mr. R. Natarajan's (First Registrar) term ended in 1965. He had been five and a half years at the institute then. His involvement with IIT Madras went beyond fulfilling his administrative duties. The relationships he maintained with the staff and students were warm and friendly. He was known to have handled any problem presented to him with a lively personal concern. He brought infectious enthusiasm to bear on the organization of all the Gymkhana activities. His unique personality was cherished by all who he encountered and is without a question the most unforgettable Registrar IIT Madras has had to this day. A farewell party was organised in his honour in April 1965.

Collection:
Gourishankar Collection
Album Name:
Farewell to Sri R. Natarajan 01-04-1965
Photograph ID:
001/0207/IMG_0191