Noctuid moth, Family- Notodontidae (this moth belongs to the superfamily...
< Back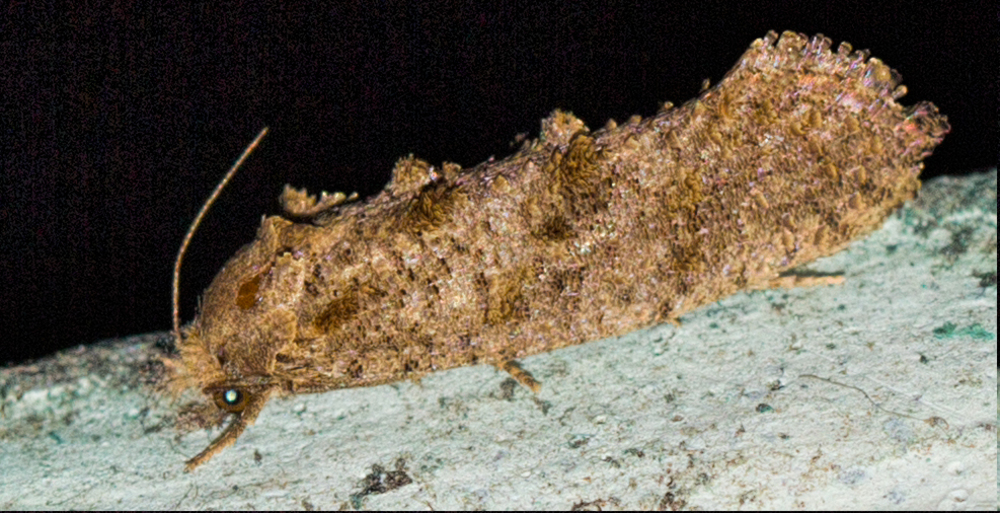 Flora & Fauna
Notodontidae is a family of moths with over 3800 known species. According to Wikipedia, "species of this family tend to be heavy-bodied and long-winged, the wings held folded across the back of the body at rest. They rarely display any bright colours, usually being mainly grey or brown." They are known to resemble members of the family Noctuidae, although they are not closely related.
Collection:
Nature Collection
Album Name:
Mymoon Moghul collection - Moths
Photograph ID:
001/0394/0036
Photographer:
Mymoon Moghul was born and brought up in the IIT Madras campus. She did her schooling at Kendriya Vidyalaya, IIT Madras. Mymoon Moghul graduated from Quaid-e-Millat Govt. College for Women, Chennai with a degree in zoology. Following this, she completed her post-graduation in Library and Information Science and Psychology. In 2001, Mymoon attained a doctorate in the field of scientometrics. She has been working as a library professional since 1986. Since 1993, she has been working at the CSIR-Structural Engineering Research Centre, Chennai. She is a passionate wildlife photographer.