A photograph of a group of students from the Civil Engineering departmen...
< Back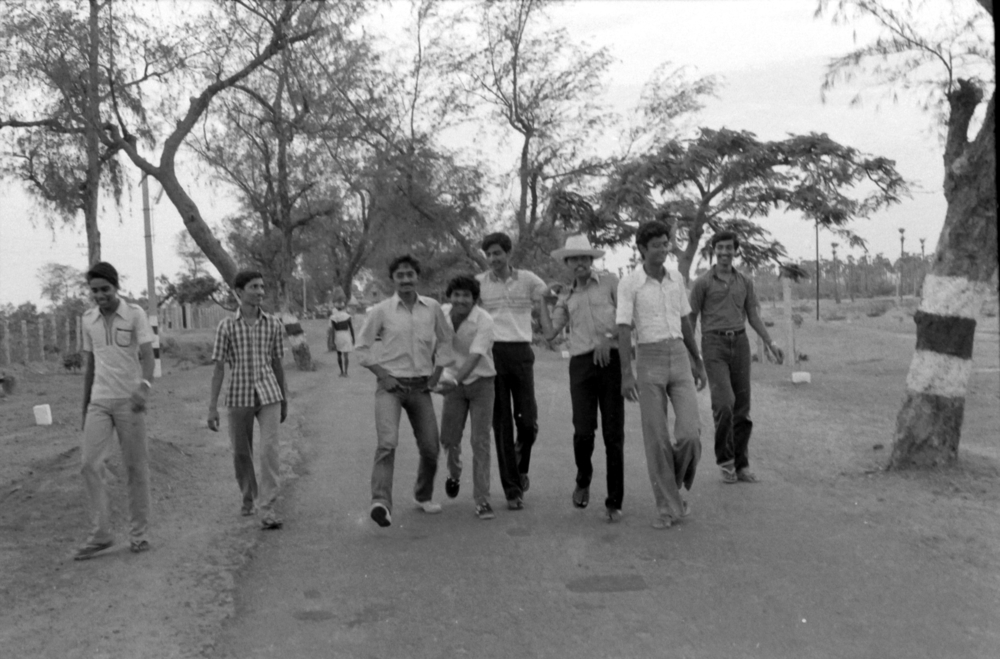 Student Activities , Students
According to IIT Madras alumnus N. S. Vinodh, this photograph was taken on the way to Mahabalipuram possibly in 1987. It appears that a few students from the Civil Engineering department had gone there for a picnic. Seen in the photograph, from left, Satish Kumar, Ramabramham, Murari, Pranesh, Sudhir, Jaishankar, Subramani and Ananth. (Identified by N. S. Vinodh).
Collection:
N S Vinodh Collection
Album Name:
20th Convocation, Inauguration of Student Activities Centre, Miscellaneous Pictures
Photograph ID:
001/0409/0025
Photographer:
N. S. Vinodh, 57, had his early education in Bangalore, and thereafter obtained his B.Tech. in Civil engineering from IIT, Madras in 1986. He was an avid photography enthusiast and in his third year was the Secretary of the Photography Club. He then did his MBA from IIM, Lucknow, and spent the next 25 years in the corporate world holding senior positions in the field of Corporate Real Estate with leading multi-national financial services companies such as ANZ Grindlays Bank, HSBC, and Fidelity Investments. Vinodh continued with his hobby of photography and combined it with his love of travel and wildlife. He opted for early retirement to start his own real estate company in Bangalore as well as pursue his interests in traveling, history and writing. He is the author of "A Forgotten Ambassador in Cairo – The Life and Times of Syud Hossain", a book published recently. He is married to Sheela and they have two sons, Nikhil and Ashvin, both based in the United States.