Prof. B. Sengupto giving the Director's report during the Eight Institut...
< Back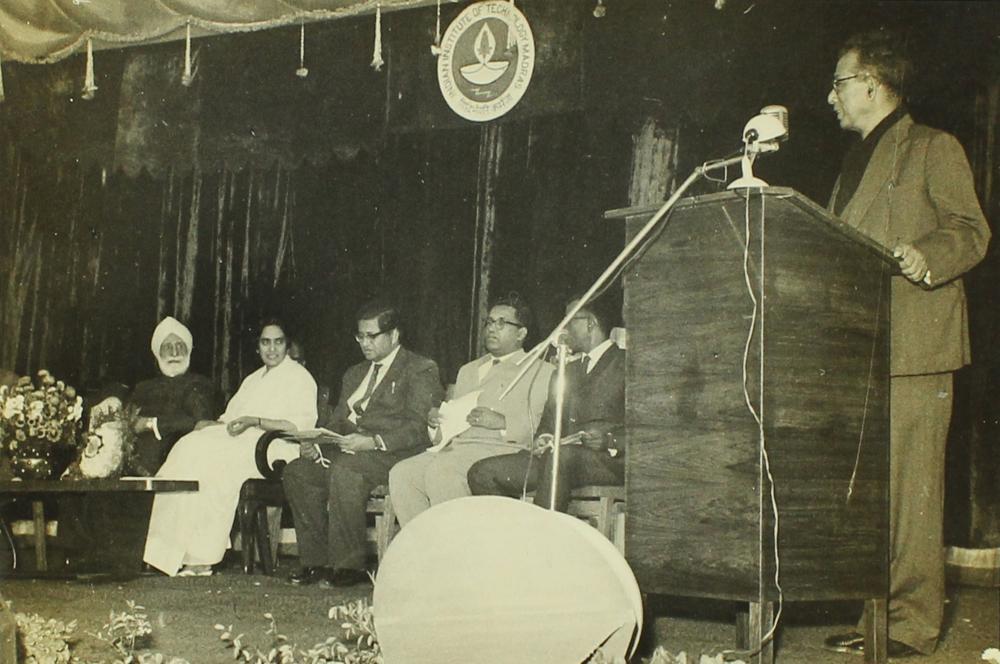 Administrators , Institute Events , Students
Prof. Sengupto was the first Director of IIT Madras. He served his term from 1959 to 1967. He played a pivotal role in the rapid growth that took place during the initial years of the Institute. He was the force within the establishment that spurred the development of infrastructure, administration and education, thereby laying the foundation of what the Institute is today. Sengupto's active leadership and involvement in every aspect of the institute, led to IIT Madras rapidly becoming one of the best technical academic institutes.
From left, Sardar Ujjal Singh (Governor of Tamil Nadu, and chief guest), Sardarini Sant Sev Ujjal Singh, Prof. S. Sampath (Deputy Director), Dr. P. C. Varghese (Gymkhana President) and Mr. Thomas Victor (General Secretary).
Collection:
Central Photographic Section Collection
Album Name:
Eighth Institute Day, 1967
Photograph ID:
001/0026/IMG_0788_1
Place:
Open Air Theatre (OAT)
Event:
Eighth Institute Day