< Back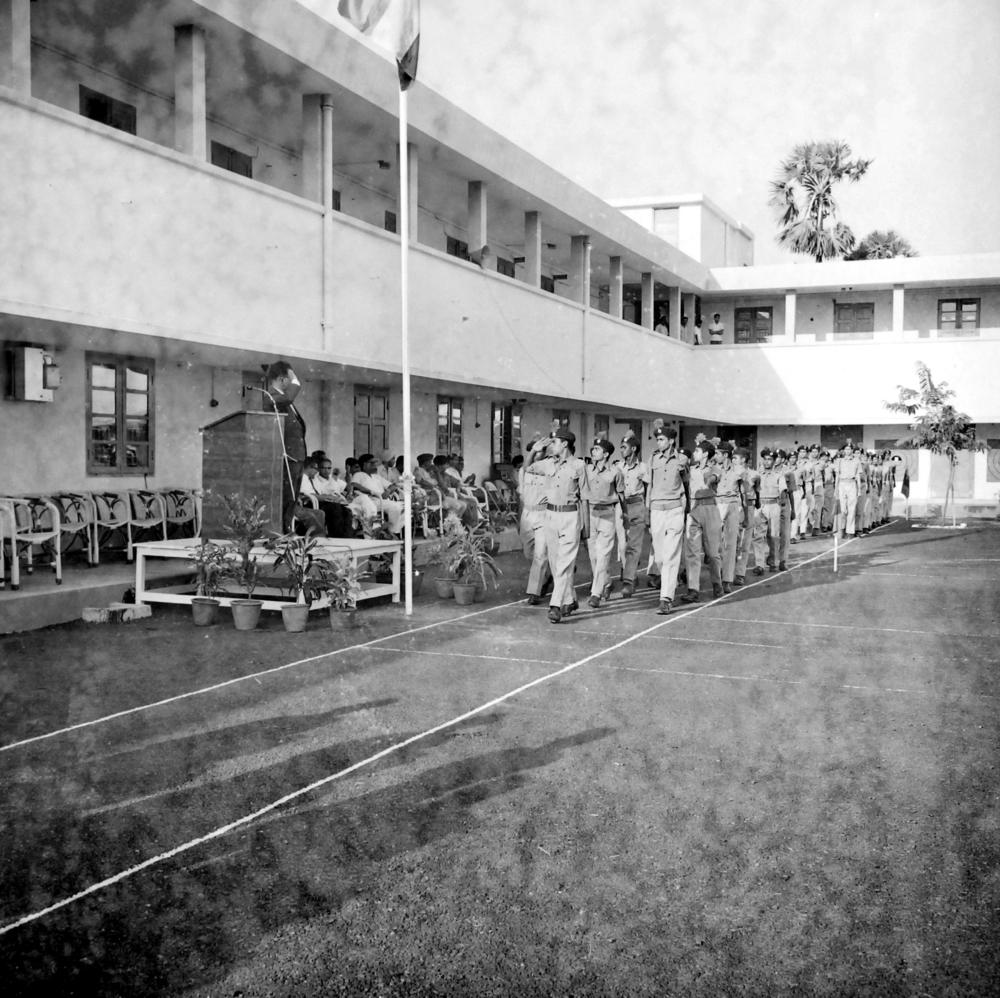 Administrators , Campus Buildings , Institute Events
In 1967, Independence Day was celebrated with a special parade alongside the No.2 Madras Mixed Coy. The Director of IIT Madras Prof. Sengupto took the salute and addressed the cadets. It is likely that the event took place near the NCC building, which is visible in the photograph.
Today, NCC cadets, security staff and also junior cadets from Vanavani and Central School take part in the march-past. The celebrations have taken place at the stadium and also in front of the Administration Block in recent times.
Collection:
Gourishankar Collection
Album Name:
NCC Independence Day Celebrations, 1967
Photograph ID:
001/0308/IMG_0402
Photographer:
C. Gourishankar (1936-2002). A geologist by qualification, Gourishankar started his career as a photographer after working for many years with the Geological Survey of India. In everything that he did, Gourishankar strove to achieve flawlessness and impeccable quality. Thus his photography too was characterised by this drive for perfection. Every photograph that Gourishankar took was meticulously planned and shot and printed with diligence and patience. Gourishankar carried out most of the official photography at IIT Madras in the 1960s.