Prof. B. Sengupto with the distinguished visitors in the CLRI campus dur...
< Back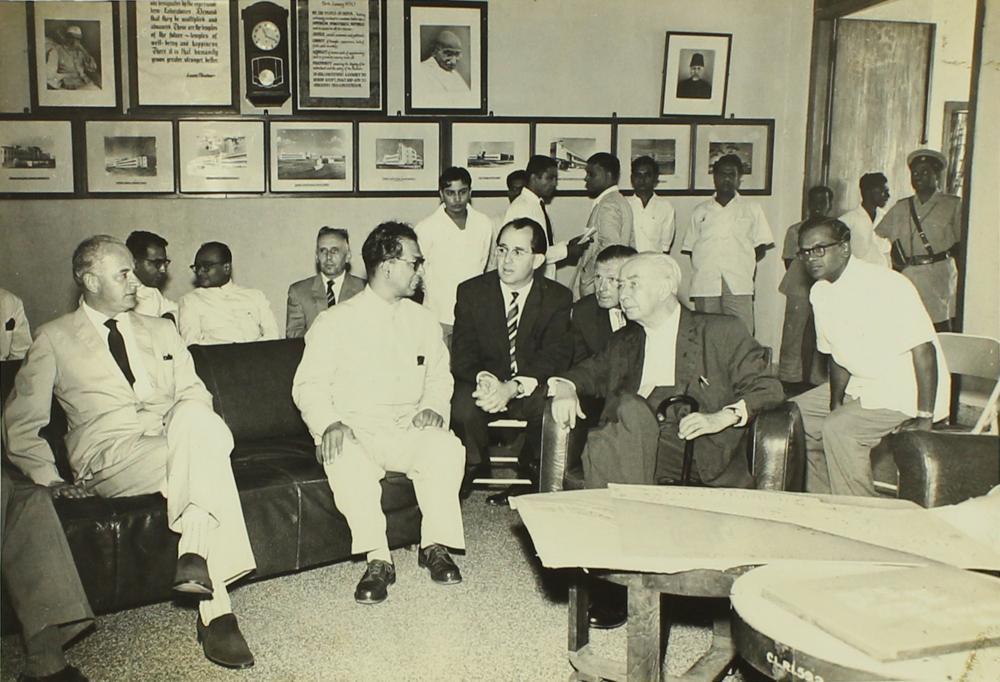 Visiting VIPs , Administrators
Professor Theodor Heuss visited the Institute campus in November 1960. At the time, the IIT Madras campus was not being used since the infrastructure was in the process of being set up. Buildings in Alagappa College of Technology and Central Leather Research Institute (CLRI) were being used instead.
Seen in the photograph, seated, from left, a person who has not been identified yet, Prof. B. Sengupto (Director of IIT Madras), a gentleman likely to be Heuss' translator (third from left) and H. E. Theodor Heuss (former President of the Federal Republic of Germany, fifth from left). Mr. Dubey (Secretary to the Registrar, in white shirt) is seen behind the gentleman likely to be Heuss' translator.
Collection:
Central Photographic Section Collection
Album Name:
Visit of Theodor Heuss, 1960 and Inauguration of Vanavani School, 1963
Photograph ID:
001/0022/IMG_0691_1
Event:
Visit of Theodor Heuss
Place:
Central Leather Research Institute (CLRI)