Prof. B. Sengupto uses a three-dimensional model to explain the developm...
< Back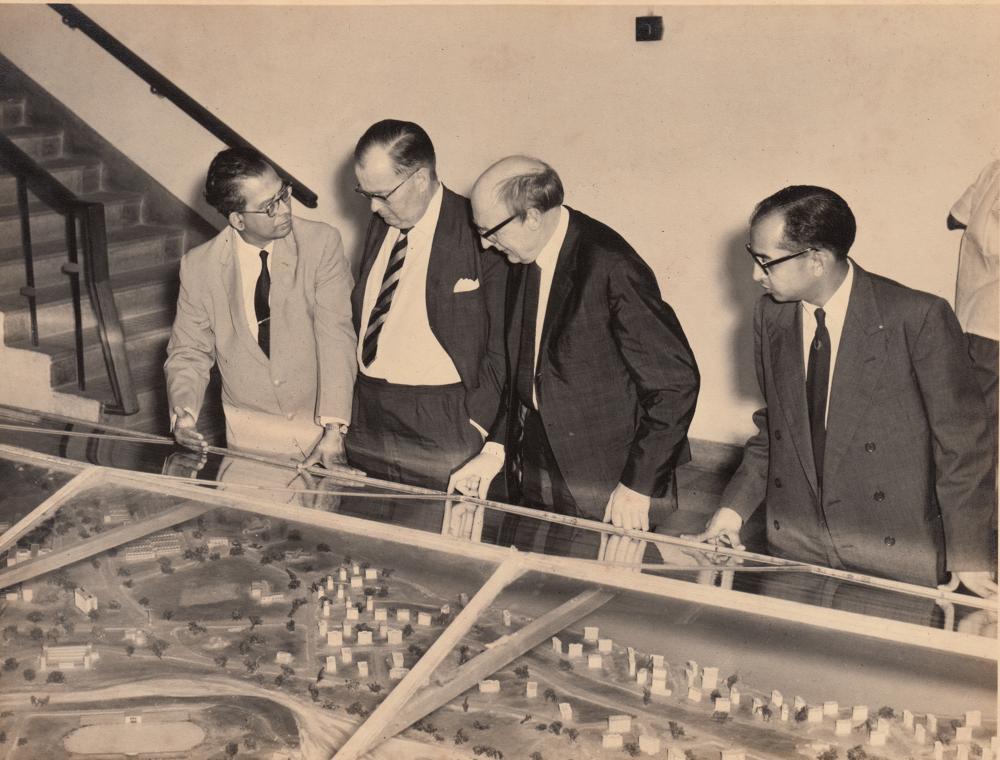 Visiting VIPs , Campus Buildings
This image shows Prof. Sengupto (Director, IITM) (first from left) and visitors who are yet to be identified.

Even in the early years of IIT Madras, there were many distinguished visitors to the institute. There are a number of photographs in the collections of the Heritage Centre that show Prof. Sengupto describing to them the IIT campus using a map or this model.

Collection:
Central Photographic Section Collection
Album Name:
Various Events
Photograph ID:
001/0177/0001_1