Prof. B. V. Ramanamurthy showing the X-Ray machine to His Excellency Bar...
< Back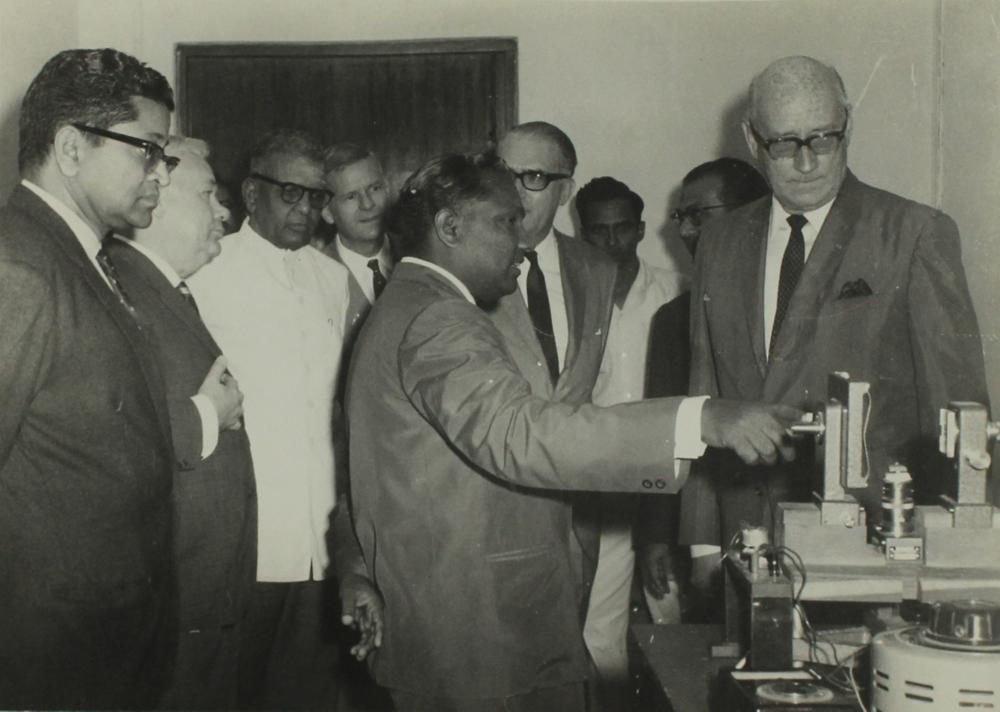 Academic Facilities , Administrators , Faculty
Baron von Mirbach visited IIT Madras a few months after the Second Indo-German agreement was signed in New Delhi. The signing of the agreement kicked off the establishment of 5 laboratories. It also made provisions to complete the 20 laboratories which were in progress. The agreement was an effort to further the development of IIT Madras through a collaboration between India and Germany.
In the photograph, from left, Prof. S. Sampath (Deputy Director), Prof. W. Koch (Physics Department), Prof. Seshadri (Vivekananda College), Prof. B. V. Ramanamurthy (Physics Department, fifth from left), Prof. B. Sengupto (Director, eighth from left) and Mr. Baron von Mirbach (Ambassador of the Federal Republic of Germany, extreme right).
Collection:
Central Photographic Section Collection
Album Name:
Visit of Baron Von Mirbach, Visit of Dr. Linus Pauling, 1967
Photograph ID:
001/0013/IMG_0461_1
Event:
Visit of Baron Dietrich von Mirbach
Place:
Physics Department