A section of the audience during the inauguration of the Computer Centre...
< Back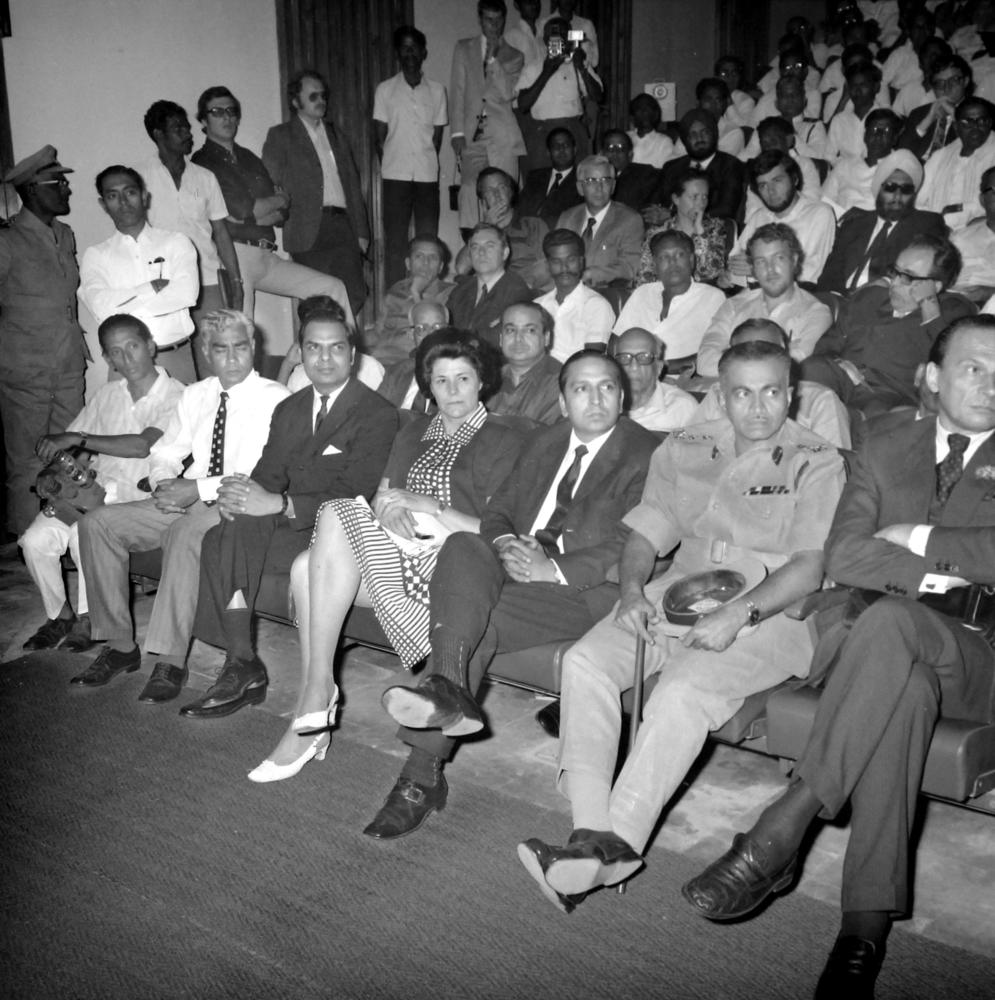 Institute Events , Inaugurations
The Institute received the IBM 370/155 system - the largest in India as a gift from West Germany in 1973. Under the Indo-German agreements, of which three had been signed by this time, the West German government agreed to an exchange of faculty and staff between India and West Germany. West Germany also supported IIT Madras in the form of equipment which IIT Madras received over the years.
Prior to the installation of the IBM 370, IIT Madras did not have a central computing facility. Individual departments had systems which were not powerful enough for research scholars who were in need of more sophisticated facilities. The IBM 370 was a fresh start for computing at IIT Madras. According to Campaschimes the IBM 370 could be used "to carry out one's project work or to simply enjoy computing."
The persons in the photograph are yet to be identified.
Collection:
Gourishankar Collection
Album Name:
1. Special Convocation for Dr. Erhard Eppler 2. Computer Centre Inauguration
Photograph ID:
001/0266/IMG_0116
Photographer:
C. Gourishankar (1936-2002). A geologist by qualification, Gourishankar started his career as a photographer after working for many years with the Geological Survey of India. In everything that he did, Gourishankar strove to achieve flawlessness and impeccable quality. Thus his photography too was characterised by this drive for perfection. Every photograph that Gourishankar took was meticulously planned and shot and printed with diligence and patience. Gourishankar carried out most of the official photography at IIT Madras in the 1960s.
Event:
Inauguration of Computer Centre
Place:
Central Lecture Theatre (CLT)