Sir C.V. Raman, escorted by Prof. Rayudu (NCC commander, Department of M...
< Back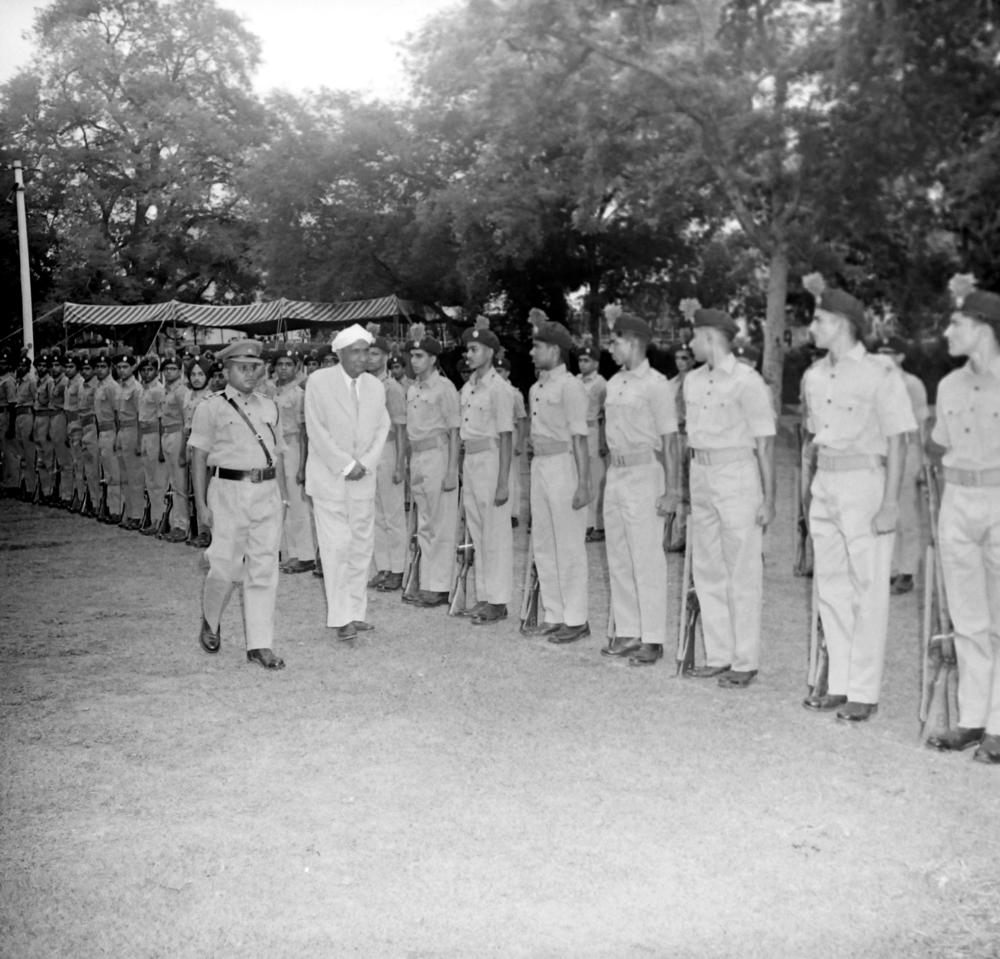 Faculty , Institute Events , Students
The Guard of Honour was a convocation tradition at IITM. After being received by the institute director and registrar, the chief guest would be presented a Guard of Honour by the N.C.C. (National Cadet Corps) cadets. The chief guest would inspect the guard along with the N. C. C. prof. in charge. Here Sir C.V. Raman inspects the Guard of Honour along with 2/Lt. G. V. N. Rayudu. A few N.C.C. events that had taken place over the prior months were the N.C.C. Day parade (14th December, 1965), EME Camp at Bangalore and a tank attack demonstration with air support that took place on the Institute grounds.
Collection:
Gourishankar Collection
Album Name:
3rd convocation
Photograph ID:
001/0241/IMG_0101
Photographer:
C. Gourishankar (1936-2002). A geologist by qualification, Gourishankar started his career as a photographer after working for many years with the Geological Survey of India. In everything that he did, Gourishankar strove to achieve flawlessness and impeccable quality. Thus his photography too was characterised by this drive for perfection. Every photograph that Gourishankar took was meticulously planned and shot and printed with diligence and patience. Gourishankar carried out most of the official photography at IIT Madras in the 1960s.