Students performing Bhangara as part of the Entertainment Competition at...
< Back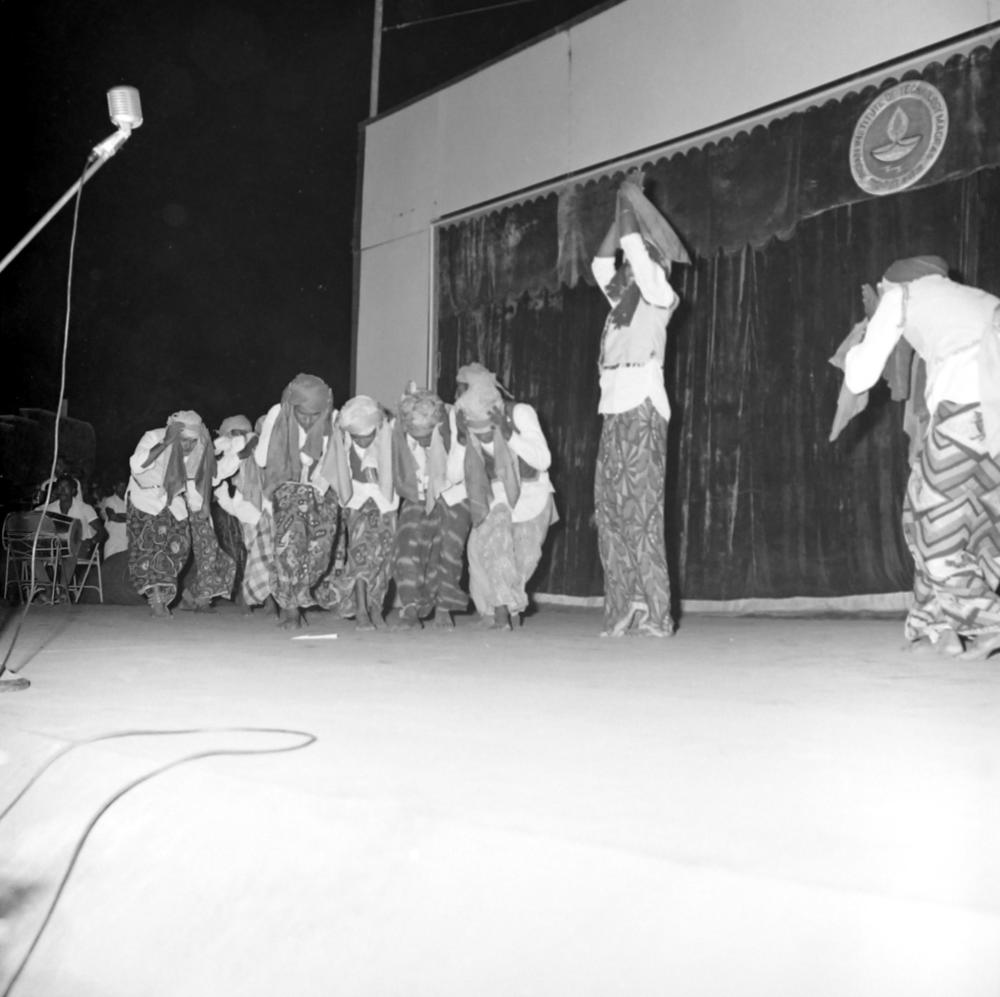 Cultural Events , Dramatics , Institute Events
The most looked forward to event at IIT Madras in the 60s was the annual Literary and Cultural Week. The first Literary and Cultural Week was held in 1964. Literary and Cultural Week became a very big part of the IITian culture and still is to this day under a different name, 'Saarang'.The most popular competition of the event was the Inter-collegiate Entertainment Competition. This competition was conducted at the Institute's Open Air Theatre and consisted of students showcasing their talents by performing dance recitals (Indian classical dances etc.), playing musical numbers (western etc.), solo singing and enacting skits.
Collection:
Gourishankar Collection
Album Name:
Cultural week
Photograph ID:
001/0274/IMG_0302