The audience at the Open Air Theatre during one of the pro-show events a...
< Back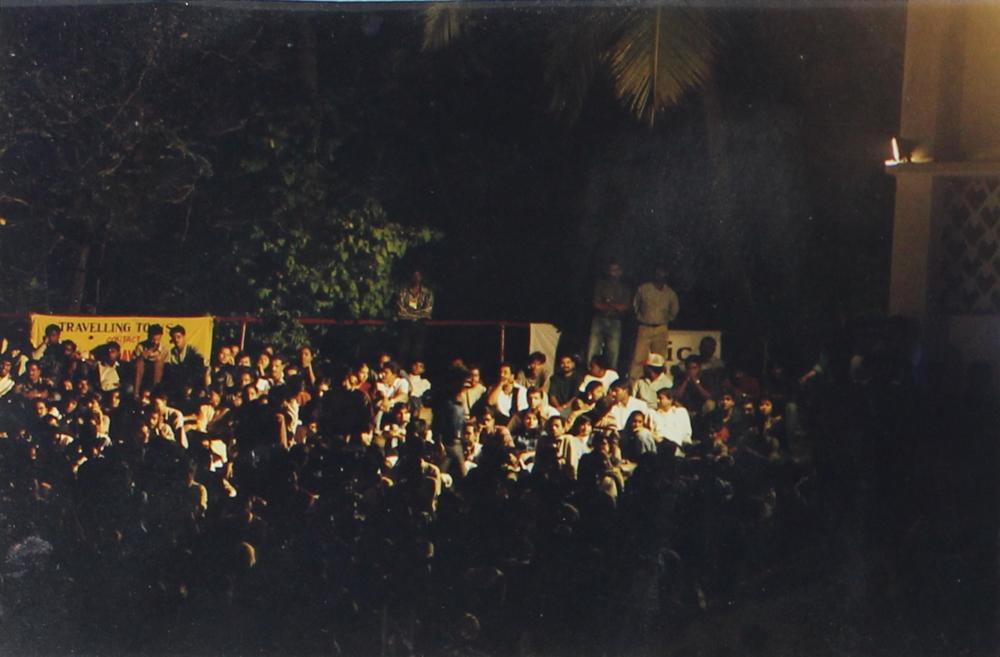 Student Activities , Cultural Events , Institute Events
Saarang 2000 was a 6 day cultural festival that was held from 21st-26th January 2000. It was formally inaugurated by Prof. C. R. Muthukrishnan (Deputy Director, IITM). The inauguration was followed by a classical dance show by Ms. Shoba Natarajan (a disciple of Sri Vempati Sathyam). Over the course of 6 days, a number of literary and cultural events took place at various venues across the campus. These venues include the Open Air Theatre (OAT), Humanities and Sciences Block (HSB), Central Lecture Theatre (CLT) and more. From quizzes to fusion music, Saarang 2000 was extremely popular, especially among the 4th years students who felt that this was the best of the 4 Saarangs they had seen owing to the better proshows, better organized events, lots of new features and much improved overall participation.
Collection:
Central Photographic Section Collection
Album Name:
Saarang 2000 & SPB Live Concert
Photograph ID:
001/0160/IMG_4732_1