The Director shows distinguished guests the newly inaugurated Alakananda...
< Back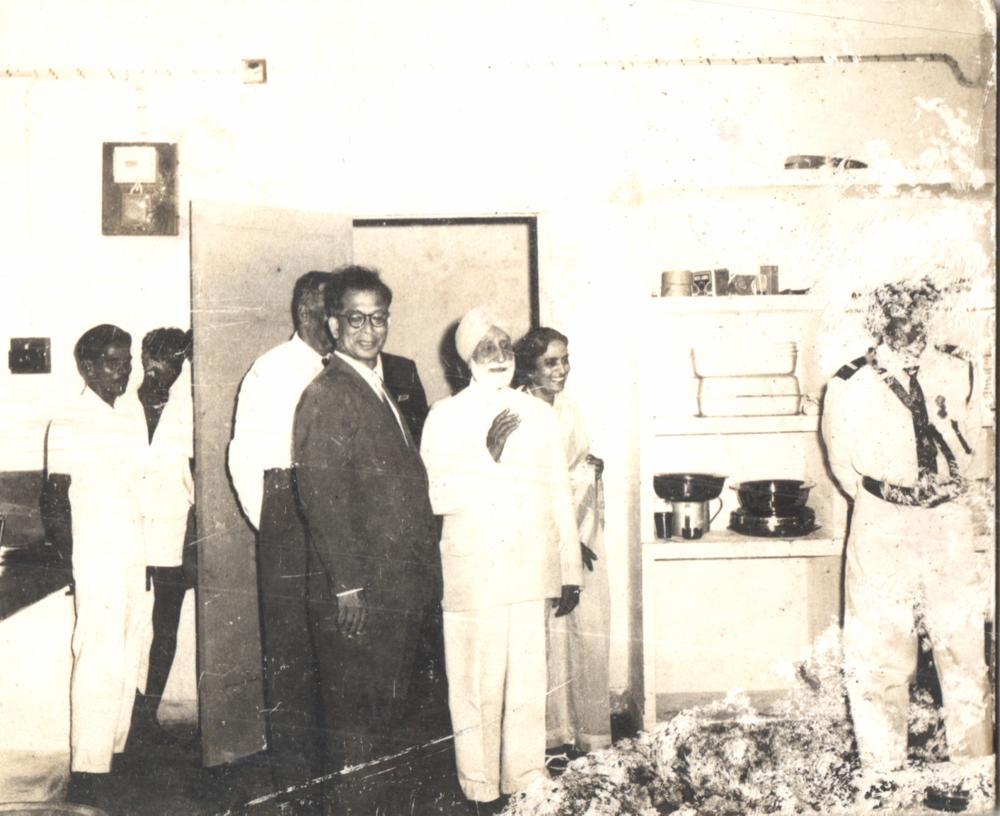 Administrators , Inaugurations , Institute Events
This photograph shows Prof. Sengupto with the chief guest and his wife at one of the facilities in Alakananda Hostel. It appears to be a kitchen or dining hall of the newly inaugurated Alakananda Hostel (Note the utensils). The hostel was declared open by Sardarni Sant Sev Ujjal Singh.
Seen in the image, Prof. B. Sengupto (Director, wearing a black suit), chief guest Sardar Ujjal Singh (Governor of Madras, in white turban), Sardarni Sant Sev Ujjal Singh (wife of the Governor, second from right) and Mr. T. N. Venkataraman (Chief Security Officer, extreme right).
Collection:
Central Photographic Section Collection
Album Name:
Alakananda Hostel Inauguration
Photograph ID:
001/0201/0037_0023_1