The distinguished guests explore the Central School building at IIT Madr...
< Back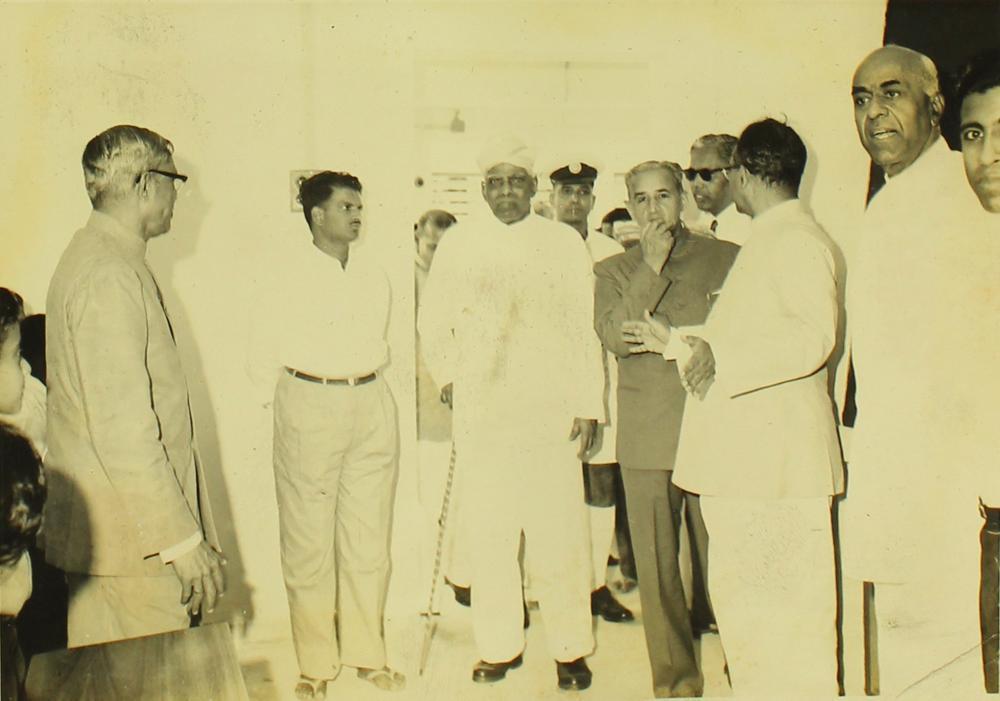 Inaugurations , Campus Facilities , Campus Buildings
The Central School at IIT Madras started operating with classes VI to IX on July 20, 1964. The new school building was equipped with large classrooms, laboratories for Physics, Chemistry, and Biology, a library and well-equipped administrative offices. There were also facilities for basketball, football, hockey, cricket, volleyball, badminton, ring tennis, and throwball in the school grounds.
The new school building was designed to accommodate 720 students with four sections in each of the six standards (standard VI to standard XI). Two of the four sections were for boys, while the other two were for girls.
Seen in the picture (from the left): Mr. M. K. Natarajan (Principal, Central School, IIT Madras), Dr. A. L. Mudaliar (Chairman, Board of Governors), right behind him is Mr. T. N. Venkataraman (Chief Security Officer), Dr. C. D. Deshmukh (Vice-Chancellor, University of Delhi), Mr. Y. S. Ramaswamy (Superintending Engineer, IIT Madras), Prof. B. Sengupto (Director, IIT Madras) and Dr. Rajah Sir Muthiah Chettiar (Member, Board of Governors). The gentleman at the far right, and the gentleman standing second from the left have yet to be identified.
Collection:
Central Photographic Section Collection
Album Name:
Inauguration of Central School Building, IIT Madras
Photograph ID:
001/0056/IMG_1699_2