< Back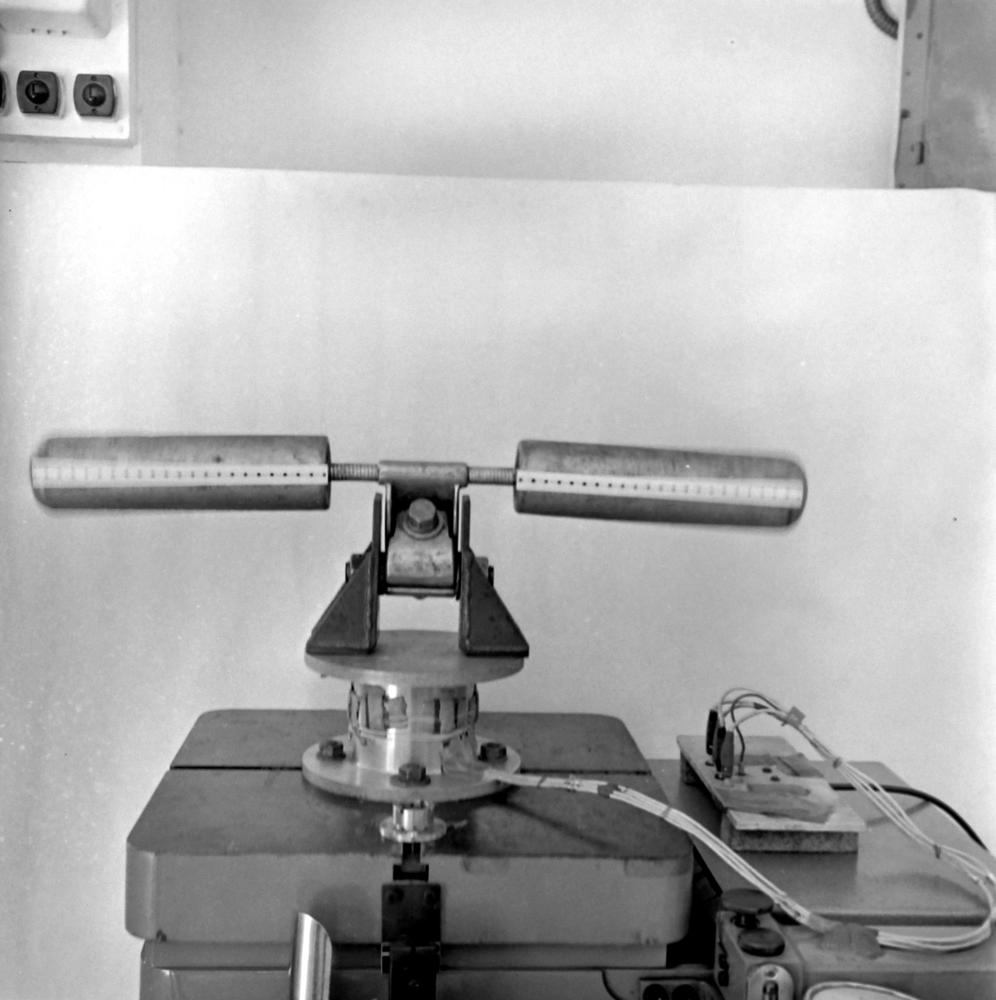 Equipment , Academic Facilities
This image was created by digitising a negative in the collection provided by Mr. C. Gourishankar's family. The negative was in an envelope containing photographs of equipment and instruments used for vibration experiments in the Machine Dynamics Laboratory of the Applied Mechanics Department.
This particular image shows a vibration test that was conducted to determine dynamic characteristics of 4-R Stockbridge damper used to control wind induced oscillations of electrical transmission lines.
Nearly identical photographs have been found in the same album under the photo IDs 001/0272/IMG_0228, 001/0272/IMG_0229, 001/0272/IMG_0231 and 001/0272/IMG_0233.
The Heritage Centre thanks Prof. S. Narayanan (Department of Applied Mechanics) for the information provided.
Collection:
Gourishankar Collection
Album Name:
Machine Dynamics Laboratory
Photograph ID:
001/0272/IMG_0234
Photographer:
C. Gourishankar. A geologist by qualification, Gourishankar started his career as a photographer after working for many years with the Geological Survey of India. In everything that he did, Gourishankar strove to achieve flawlessness and impeccable quality. Thus his photography too was characterised by this drive for perfection. Every photograph that Gourishankar took was meticulously planned and shot, and printed with diligence and patience. Gourishankar carried out most of the official photography at IIT Madras in the 1960s.