< Back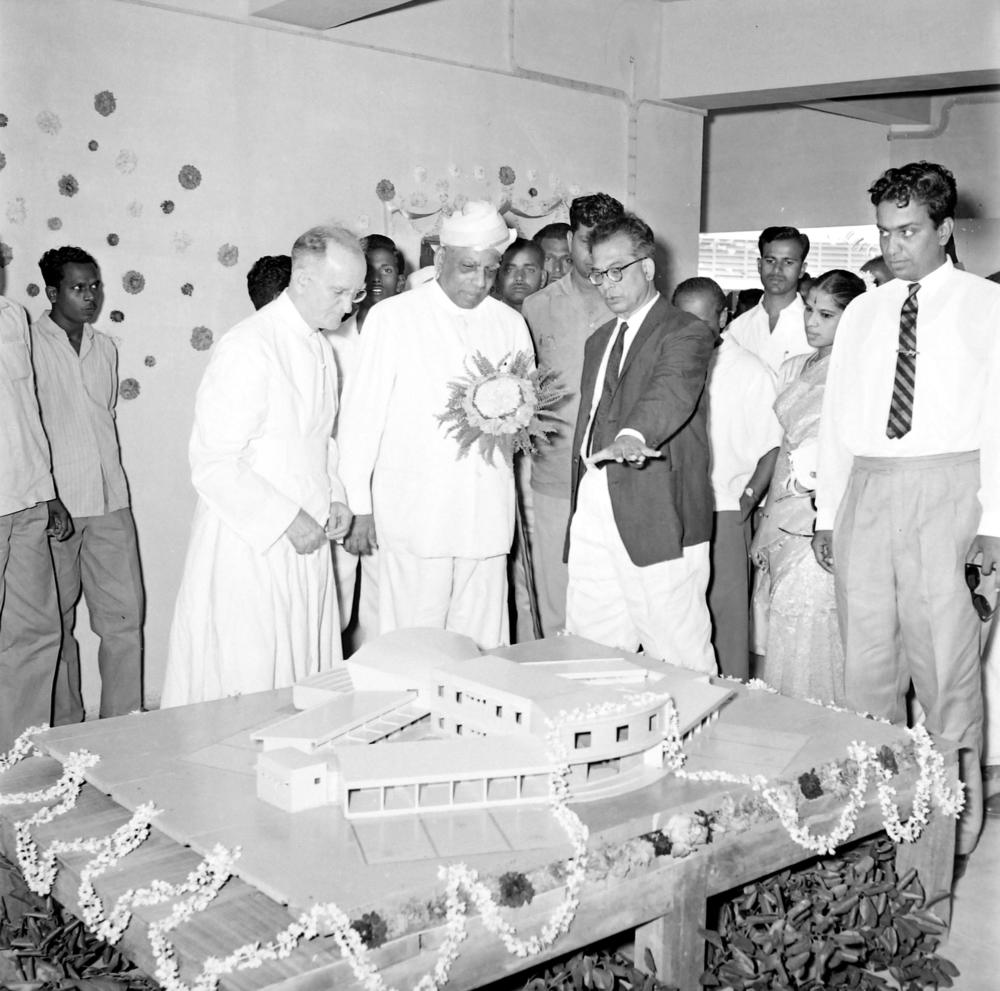 Academic Facilities , Administrators , Inaugurations
Vanavani School was established on the IIT Madras campus in 1963. It was opened by Dr. A. L. Mudaliar (Chairman, Board of Governors) on 8 July 1963. Father Murphy's article in the Annual Number of 1965-1966 titled 'The Vanavani Primary School', explains that the school was given its name by the Director Prof. B. Sengupto. Father Murphy notes that the name combines 'knowledge' with 'goddess of the forest'.
In the photograph, from left, Father Murphy (Professor of English, Loyola College), Dr. A. L. Mudaliar (Chairman, Board of Governors), Prof. B. Sengupto (Director) and Mr. R. Natarajan (Registrar).
Collection:
Gourishankar Collection
Album Name:
Inauguration of Vanavani School, 1963
Photograph ID:
001/0208/IMG_0214
Photographer:
C. Gourishankar (1936-2002). A geologist by qualification, Gourishankar started his career as a photographer after working for many years with the Geological Survey of India. In everything that he did, Gourishankar strove to achieve flawlessness and impeccable quality. Thus his photography too was characterised by this drive for perfection. Every photograph that Gourishankar took was meticulously planned and shot and printed with diligence and patience. Gourishankar carried out most of the official photography at IIT Madras in the 1960s.